Japanese Dressing
Bring out your umami side with our sweet and tangy Japanese dressing. Made with toasted sesame oil, ginger root and unfiltered apple cider vinegar, this smooth and decadent dressing is organic and always will be. Go ahead. Put Good on Good™ and feel great about it.
Ingredients
Filtered Water, *Cold-Pressed Extra Virgin Olive Oil, *Unfiltered Apple Cider Vinegar, *Sesame Seeds, *Coconut Sugar, *Toasted Sesame Oil, *Lemon Juice, Grey Sea Salt, *Minced Garlic, *Ginger Root, *Black Pepper
*Organic
Contains Sesame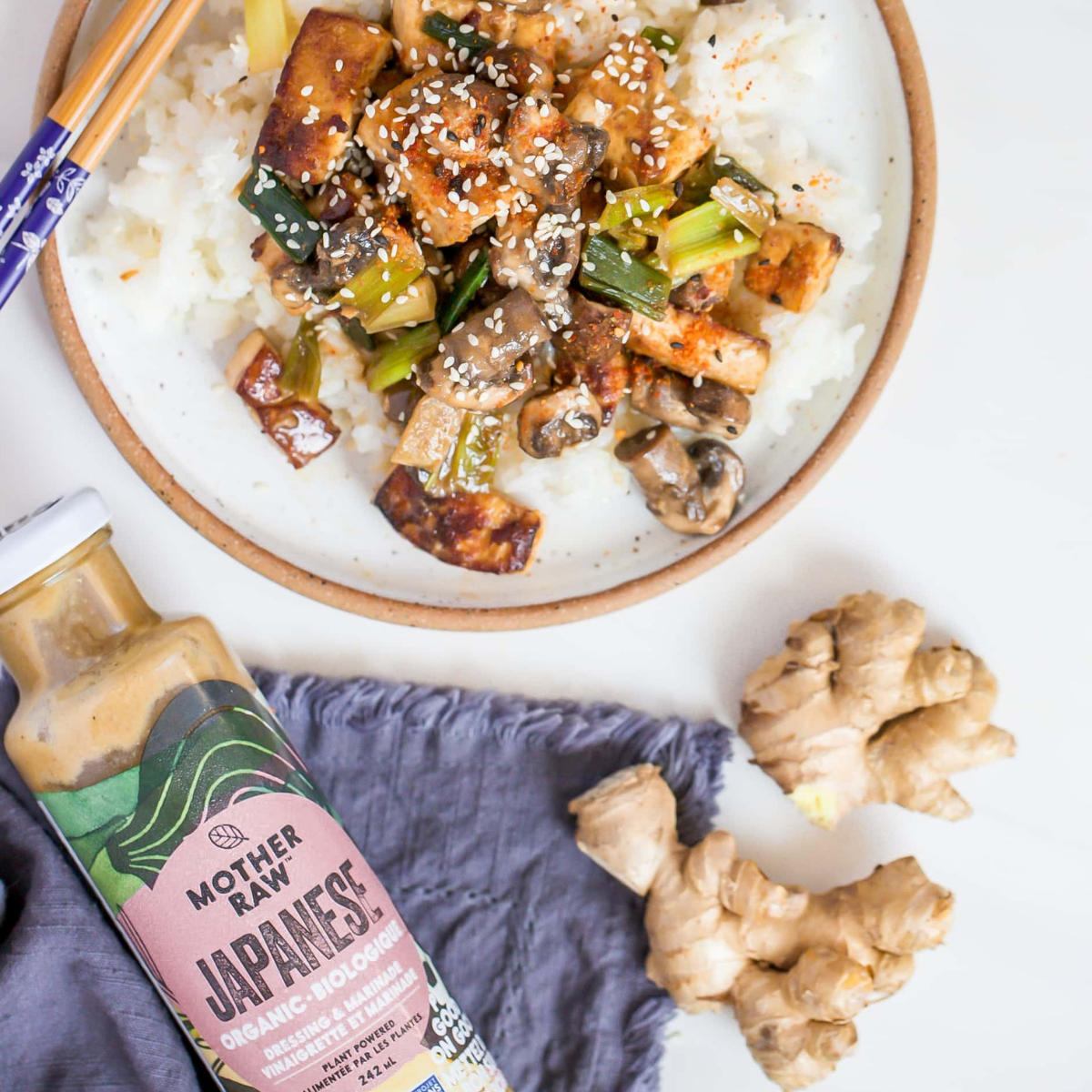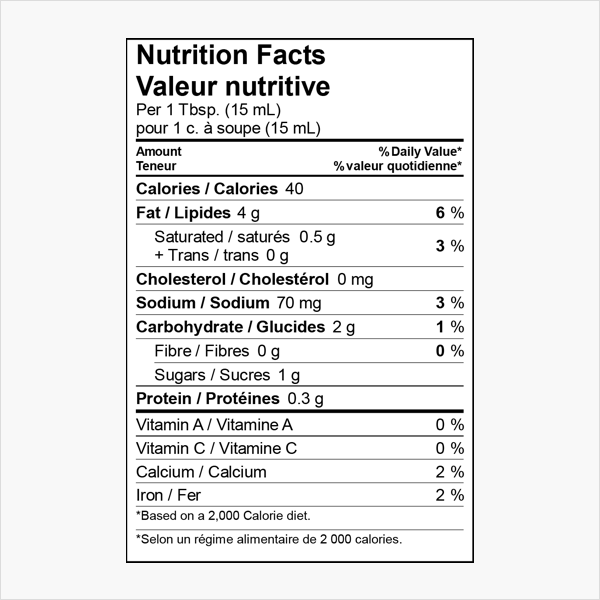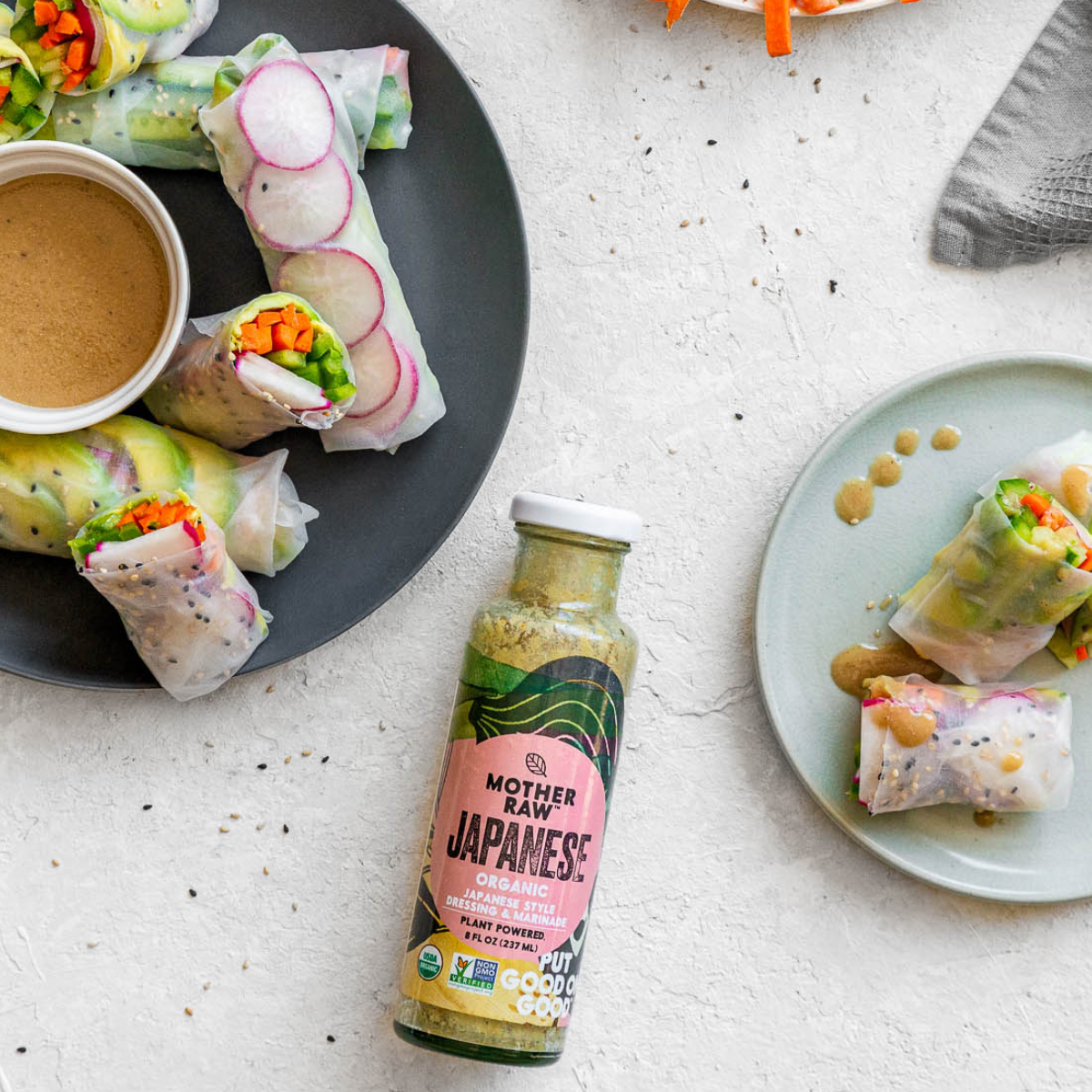 It was at first quite difficult to find this product in store but finally found it at Save On Foods. Choose the Japanese flavour and did not regret. Love the taste, product is versatile. I used it as a salad dressing and it wasnt too heavy tasting.
Our family enjoyed the Mother Earth raw salad dressing. We had a hard time picking one to try as they all sounded great. We ended up deciding on the Japanese dressing. The dressing is extremely tasty and yummy. We love using it in our salads. We love that the ingredients are organic and good quality ingredients.
This dressing is super tasty. We love the consistency, potency, and use it on many salads and occasionally as a marinade for meats before hitting the BBQ! Highly recommend.
Great product with many choices for salad fans. Not all stores carry this product and they should. Nice alternative to the bigger well known brands.
There was like 3 options of Mother Raw dressings at my local grocery : Caesar, Balsamic and Japanese. I decided to take the Japanese dressing to try something new. I waited a while before using it because I didn't know what to do with it. I finaly got fresh salmon and decided to dice it for tartar. I added a couple of spoons of the Japanese dressing and left it marinating for an hour in the fridge. It was SO GOOD !!! I'm now thinking of using it to marinate chicken for a sauté. I'm so glad to have tried this dressing.