Cut the Crap.
At Mother Raw, our love of plants runs deep. We like to say we're plant-powered and inspired by all the possibilities that can grow from a single seed. Our life's work is to make plants crave-able because everyone benefits from digging into their awesomeness! That's why we select the best of Mother Earth's incredible bounty including organic, non-GMO plant-based ingredients, and create ridiculously delicious and versatile products and recipes. All of the flavour and goodness, with none of the crap. Put Good on Good™.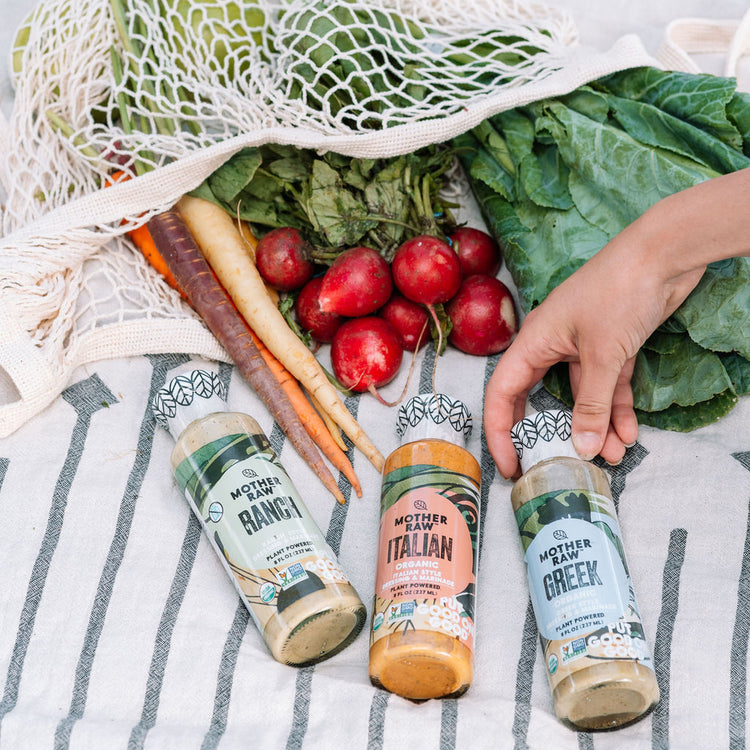 Our guiding principles
Keeping it real

We tell it like it is. Facts, not fluffs. From our ingredients and processes, to the way we treat each other and others, we keep it real and raw.

Fueled by Integrity

We do it right, right from the start. With obsessive detail, we don't cut corners so you know what you're getting is our best. And if we make a mistake, we make it right.

Honouring Independence

We don't conform to fads, trends or peer pressure. We stay true to our roots and don't think it's our place to tell others what to do. You do you and we'll do us.

Playfulness

We explore, experiment, create, laugh and play like no one is watching! Life is meant to be lived fully. So get every last bite out of it.
Our RAWsome team makes it all possible
At Mother Raw, we're doing what we love and are open to all the possibilities that can grow from a single seed.
Meet the team
Kristi Knowles

CEO

Lover of animals and outdoor adventure, Kristi leads the team with equal parts heart and grit.

Ian Fraser

VP Operations

An avid camper and parrot owner, Ian obsesses over every detail of our operations to ensure things are done right the first time.

Paula Danter

Product Developer

Love the taste of our dressings, dips or condiments - you have Paula's creative genius to thank for it.

Brent Lunn

VP Sales

When he's not on the field coaching his daughter's soccer team, Brent is tirelessly getting Mother Raw on shelves across North America.

James Conrad

Sales Director

James infectious smile and readiness to help others, makes him one heck of a special member of the Mother Raw team!
Staying true to our roots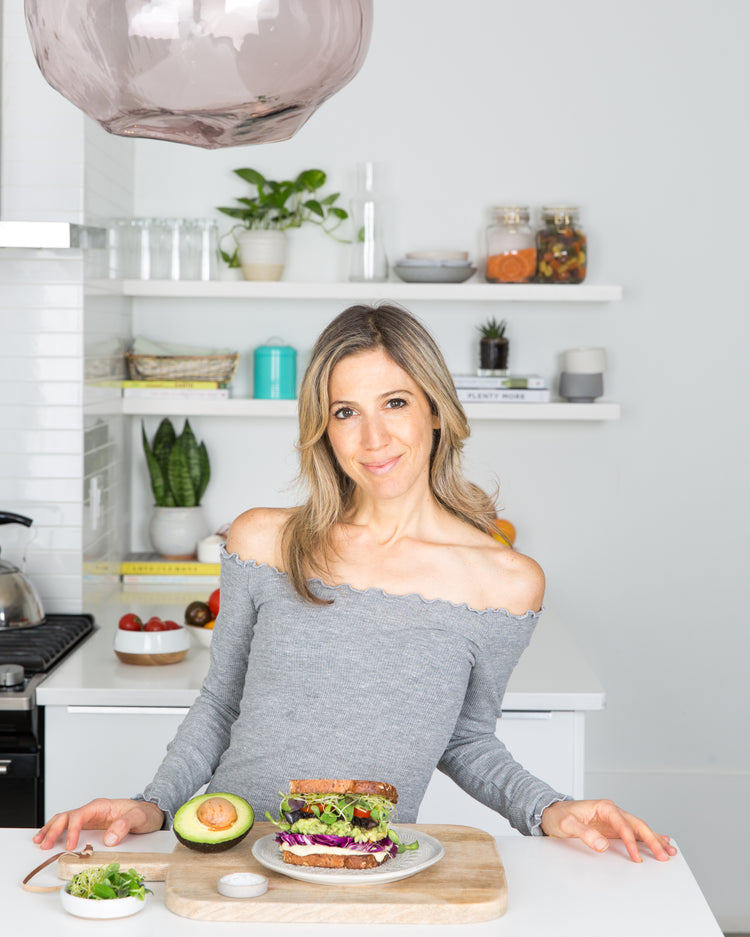 Our Roots
Michelle Kopman
Mother Raw's roots grew from a single seed planted by Michelle Kopman in 2010 out of frustration with salad dressings on the market. Her burning question was, 'Why can't salad dressing be as healthy as my salad?'. Michelle created her line of dressings from unprocessed whole foods, respecting the best of Mother Earth. She was a trailblazer of organic, plant-based and unadulterated natural foods, and was uncompromising on ingredients. She recognized the beauty and power of plants and believed that what we put on our plants, could be as healthy as the plants themselves. Mother Raw stays true to these roots.
Our Evolution

Put good on Good™

Mother Raw was introduced across North America in 2019 starting with a healthy selection of salad dressings & marinades. With a motto of 'Put Good on Good™' and a promise that our dressings were 'Never Heated, depleted or mistreated™', our products were available in a growing number of retailers across North America. Based on the success of our dressings, we expanded our line-up to include a limited selection of dips and condiments.

Today

Dip, dunk, dress from Coast to Coast

We now offer over 25 products in the US and Canada and can be found in over 4000 stores coast to coast. We have lots of exciting news on the horizon including new products and places to find us.
as seen in ...
It makes our hearts sing to be featured in these publications