Smoky Chipotle Dressing
Smooth and savoury, this

 
organic, plant-based
dressing and marinade will take your tastebuds down south with

 
just

 
the

 
right balance of smokiness and just a touch of heat
! Perfect for salads, wraps or even as a dip for some sweet potato fries!

 
Ingredients
*Cold-Pressed Extra Virgin Olive Oil, Filtered Water, *Unfiltered Apple Cider Vinegar, *Hempseeds, *Coconut Sugar, *Minced Garlic, *White Chia Seeds, *Minced Onion, Grey Sea Salt, Nutritional Yeast, *Smoked Paprika, *Green Banana Flour, *Chili Powder, *Chipotle Pepper
*Organic
May Contain Sesame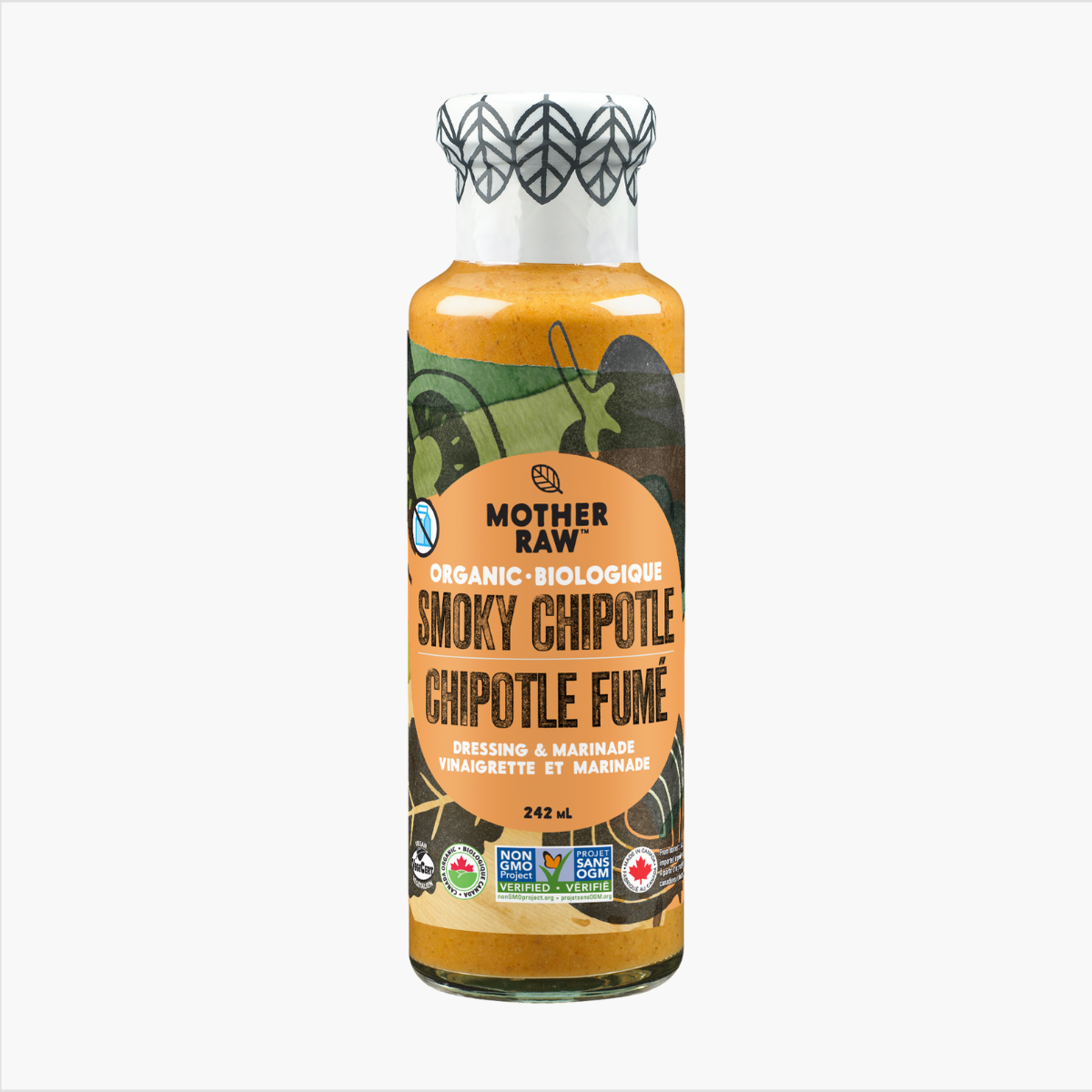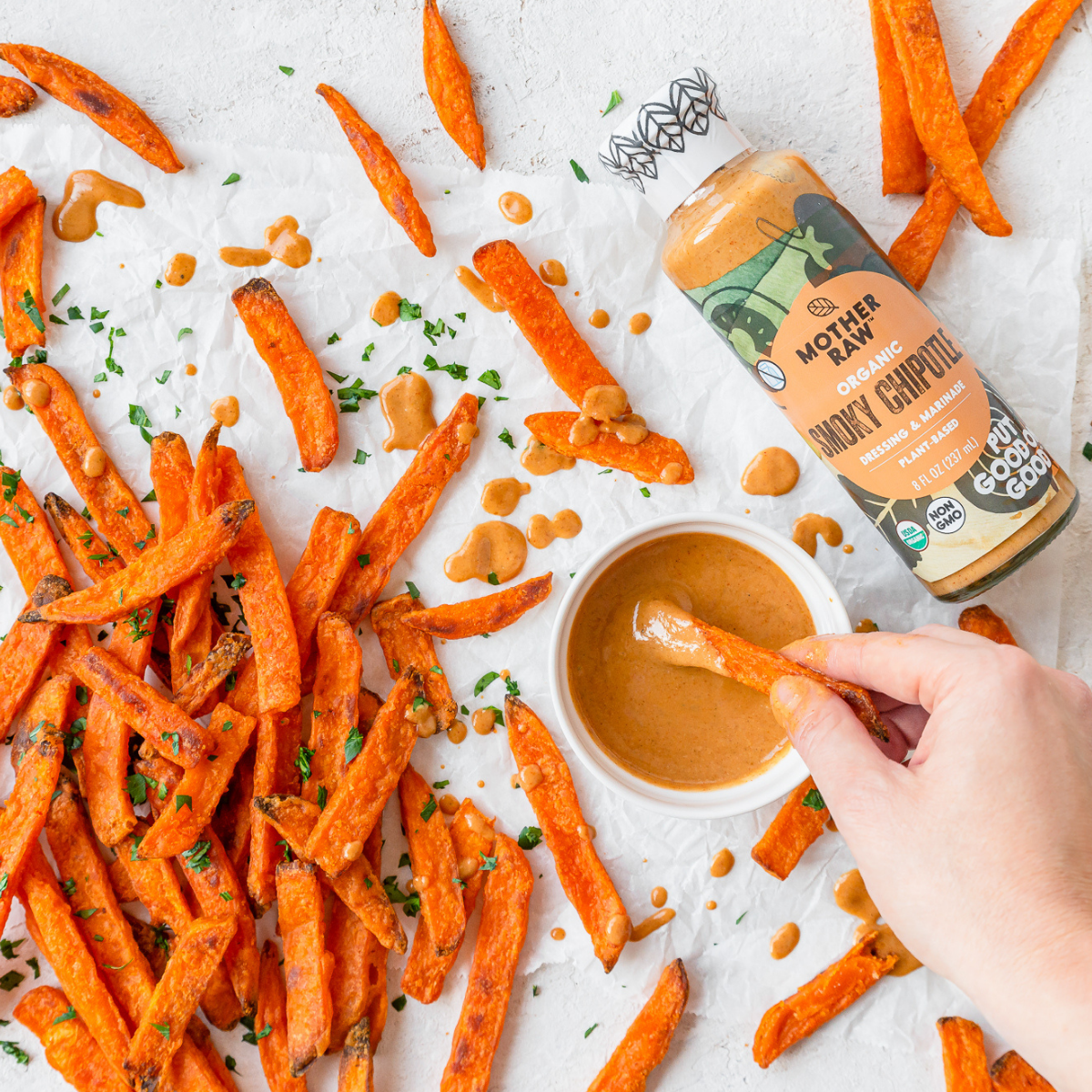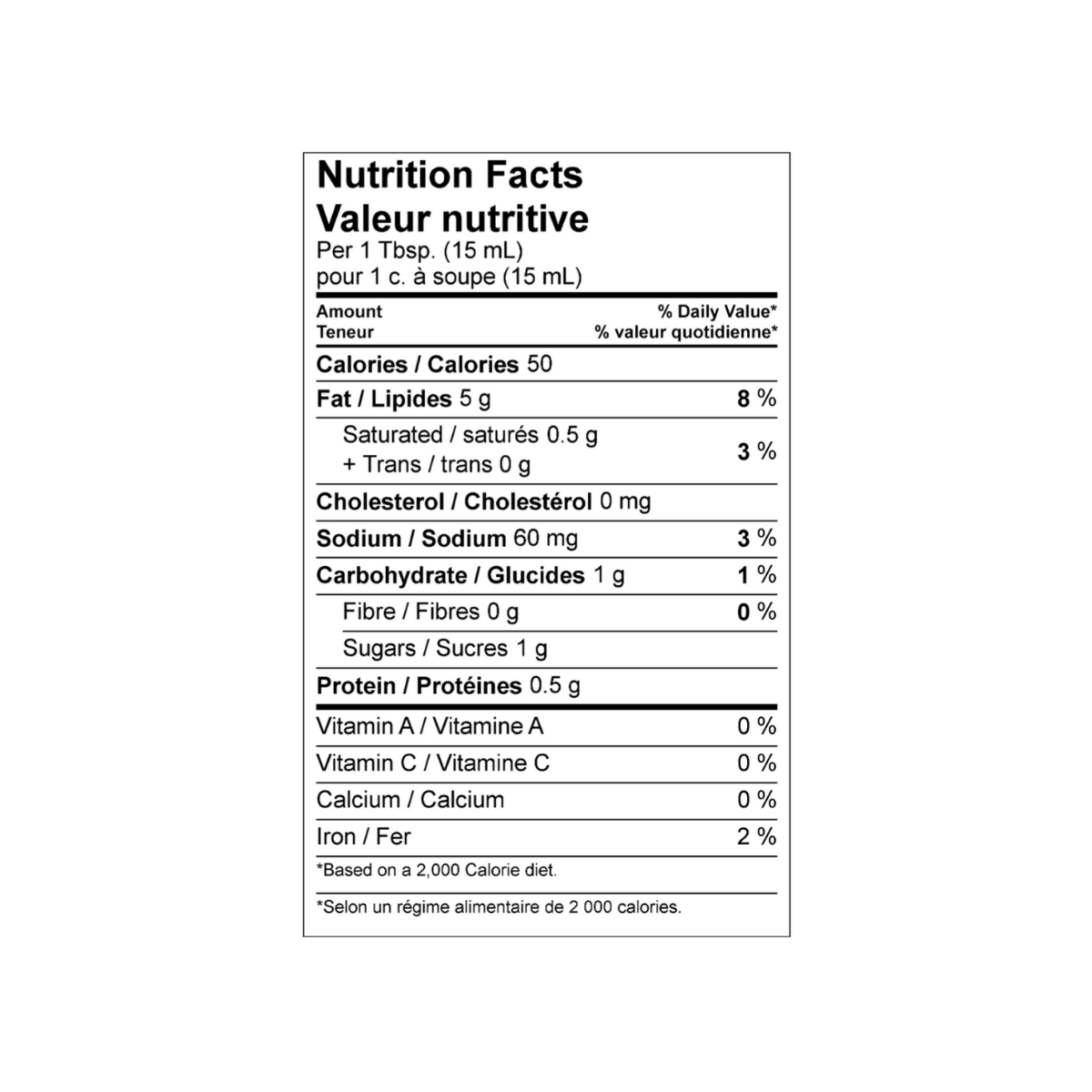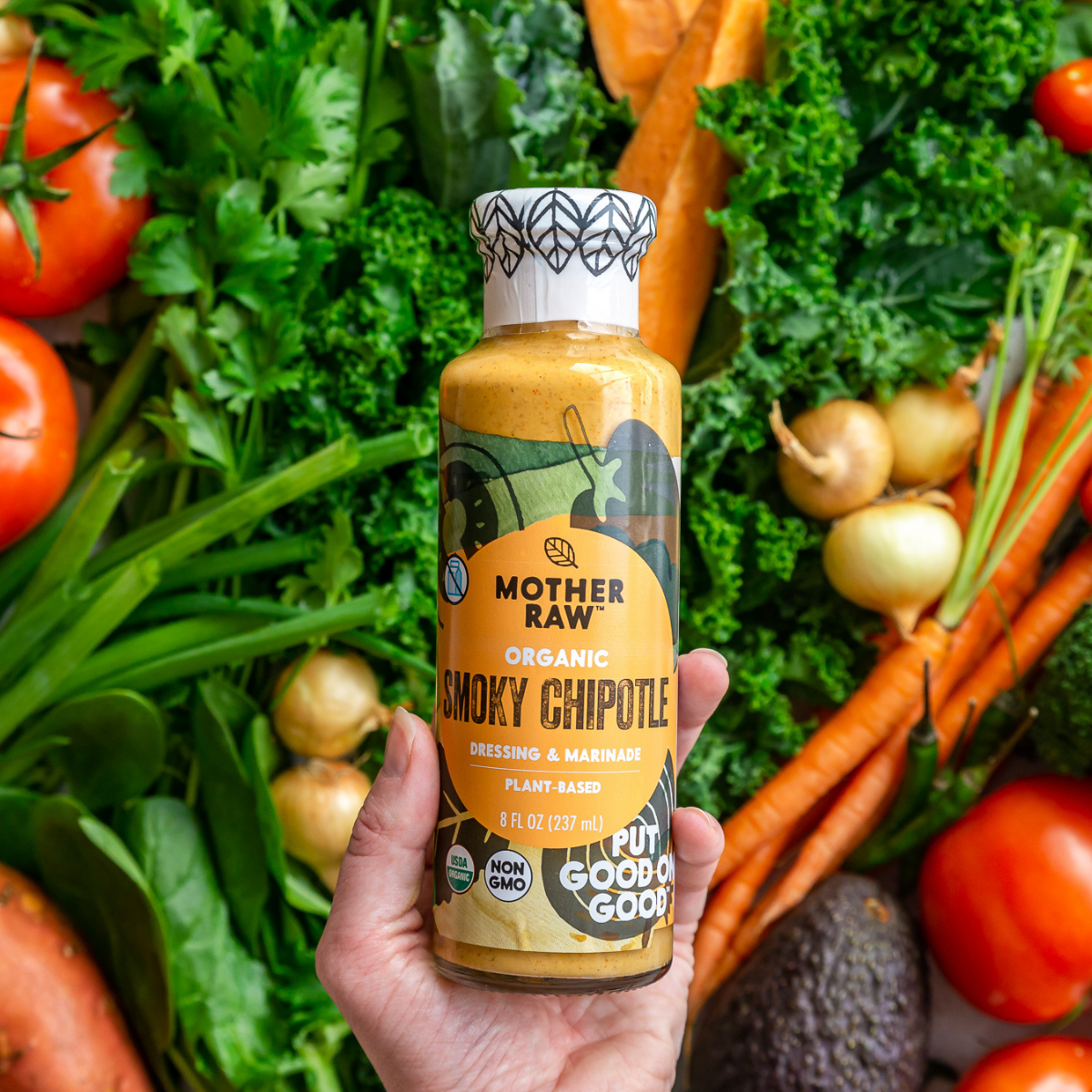 This must be one of the best salad dressings I have ever tried, the quality is very high with everything being organic so you can feel good knowing that you're putting something good inside your body. The dressing is very thick but don't let that turn you off, once you take it out of the bottle and it covers the greens well. The absence of artificial ingredients sets it apart from the multitude of dressings available. I highly recommend trying!
Used my coupon towards the Smoky Chipotle for using in rice bowls for a new flavor. So freaking good! Every flavor I have tried so far is so good. And this flavor didn't disappoint. Would love to try more
A découvrir! Large éventail de saveurs. Très bon goût et beau format. Agréablement surprise par ce nouveau produit que je ne connaissais pas.
I cannot believe it's vegan, healthy and so delicious… just with the right smoky kick. It was the last piece on the shelf and I'm so glad I grabbed this one. Makes me look forward to my meal time.
I was really looking forward to trying Mother Raw dressings. When I got to WFM, there was a large selection so picking one was hard (not a bad thing to have lots of choice). I chose Smoky Chipotle as it sounded yummy and immediately made a salad for dinner. Glad I tried it before I poured on my salad as I didn't like the taste. Maybe should have tried the Greek or Poppy Seed.