Ranch Dip
Loaded with minced garlic, dill and cracked black pepper, this vegan ranch dip is completely organic, free of anything artificial and unbelievably creamy. With the goodness of cold-pressed virgin olive oil, our Ranch dip gives your veggies the respect they deserve. Go ahead! Put Good on GoodTM.
Ingredients
Filtered Water, *Virgin Olive Oil, *Unfiltered Apple Cider Vinegar, *Hemp Seeds, *Coconut Sugar, *White Chia Seeds, *Minced Garlic, Grey Sea Salt, *Minced Onion, Nutritional Yeast, *Red Bell Pepper, *Parsley, *Black Pepper, *Dill
*Organic
May Contain Sesame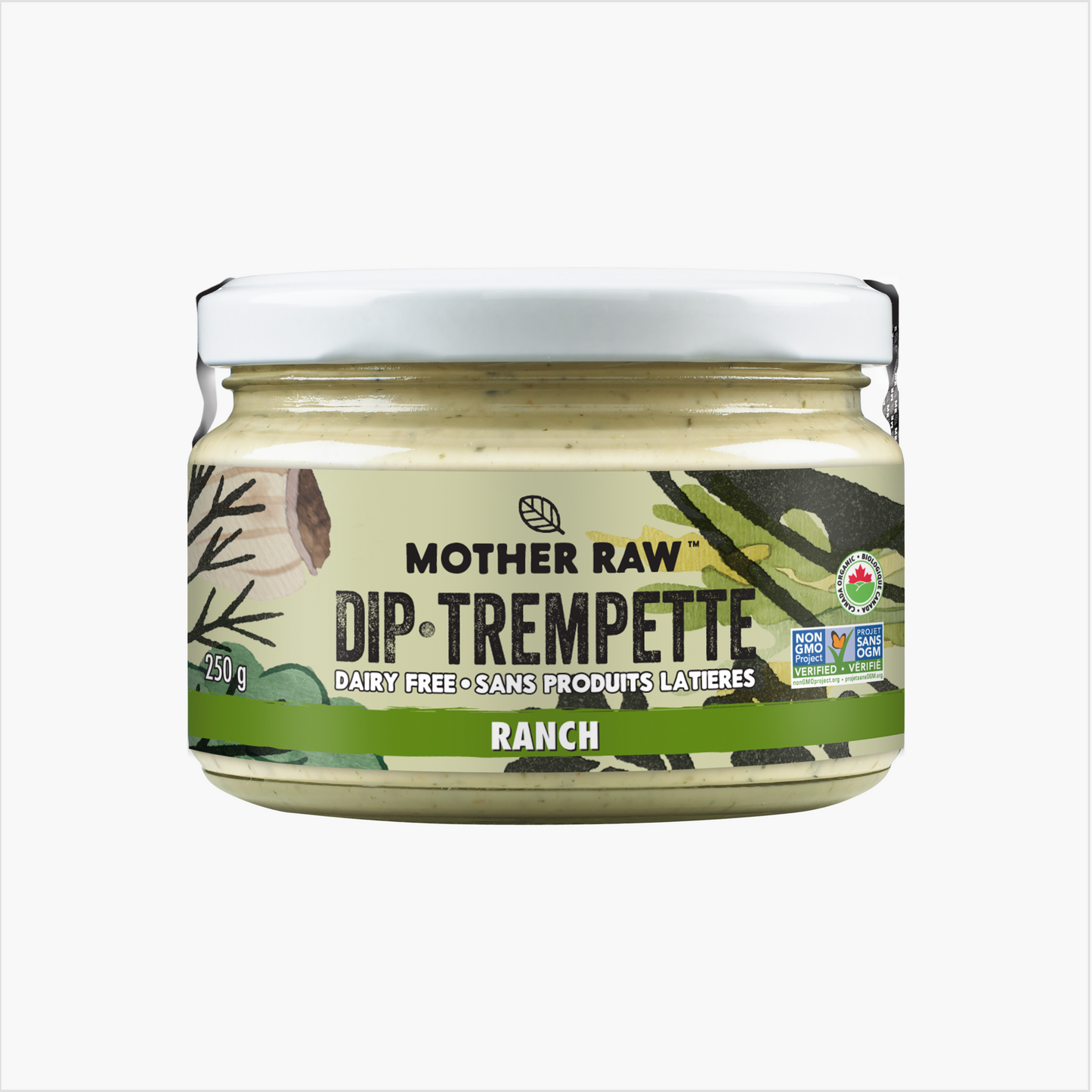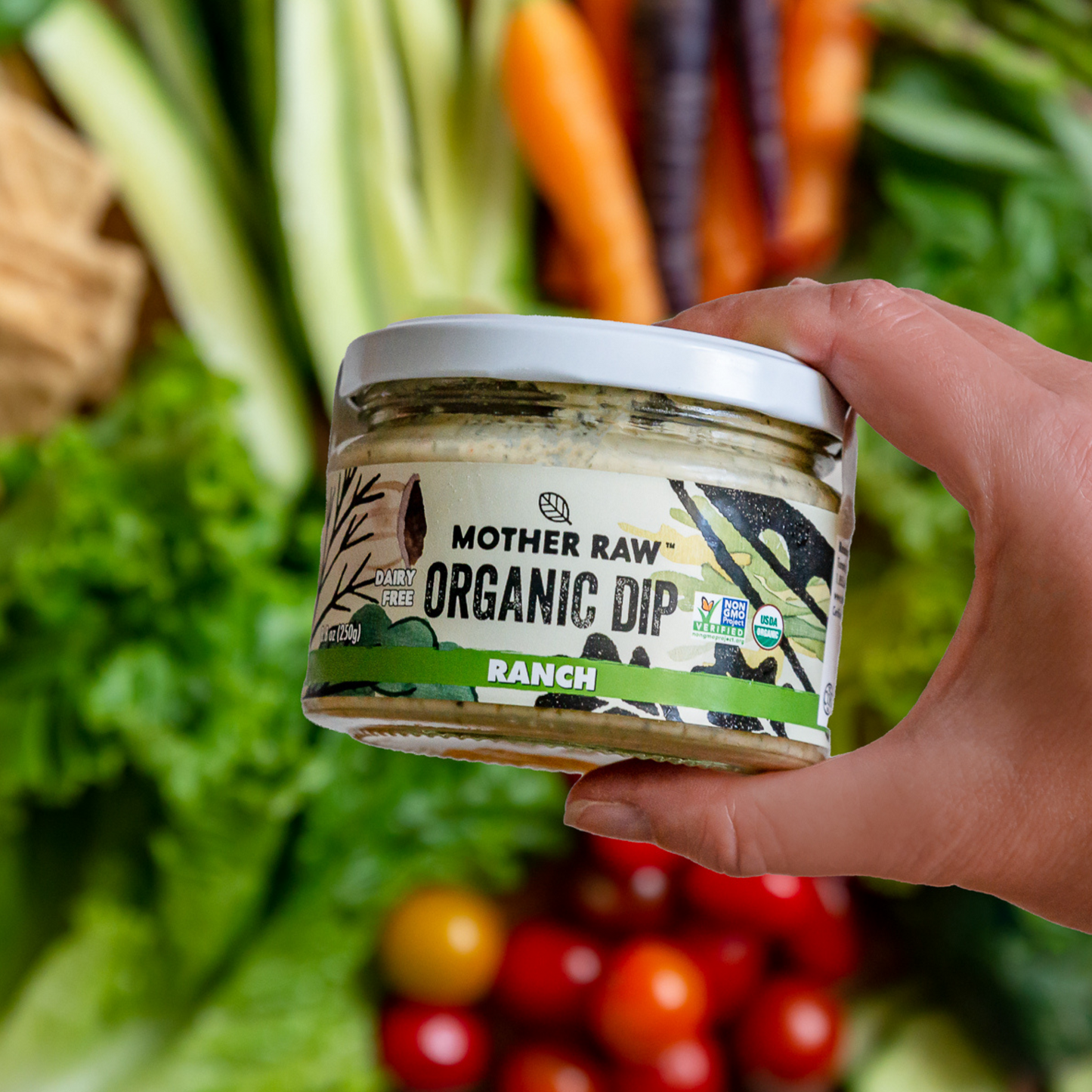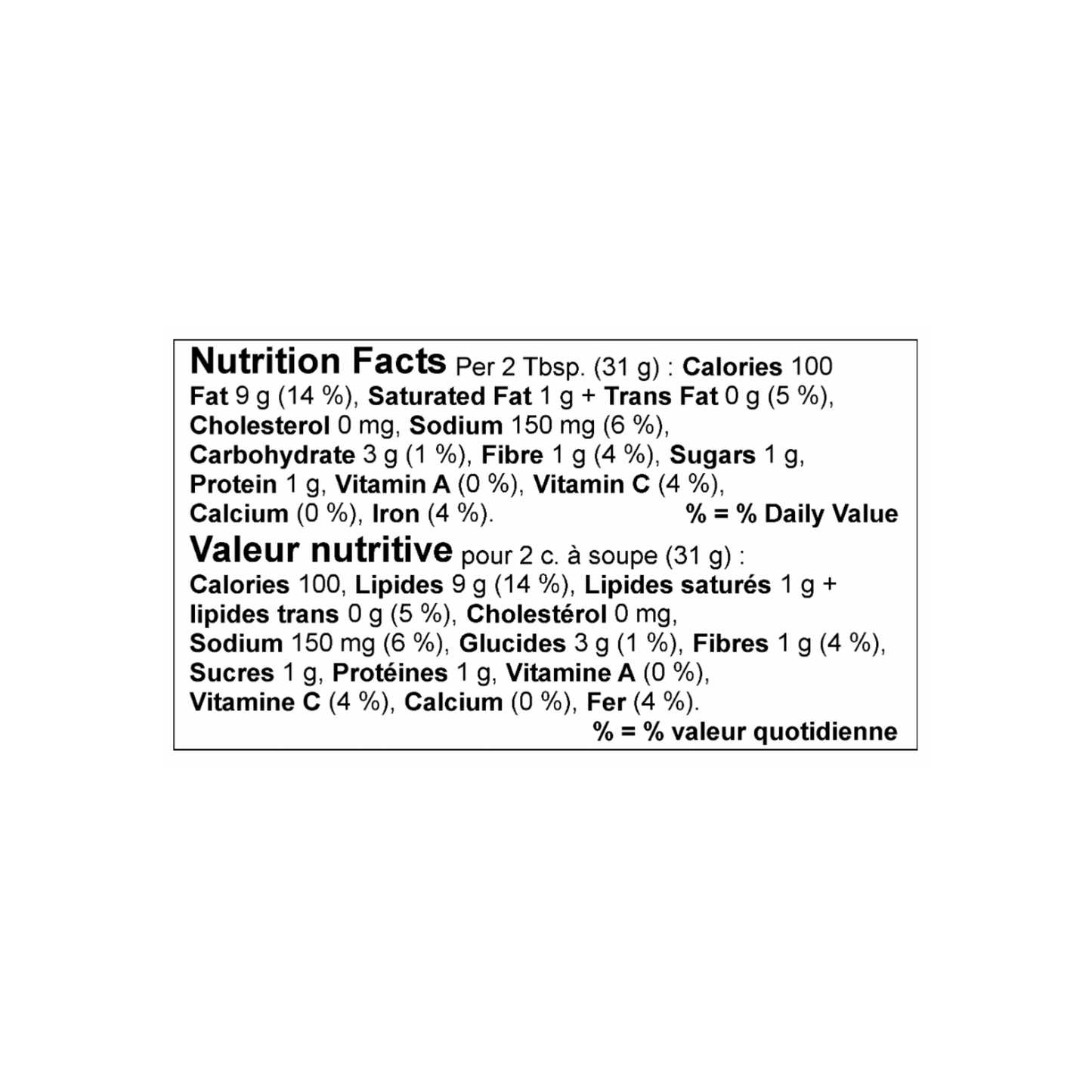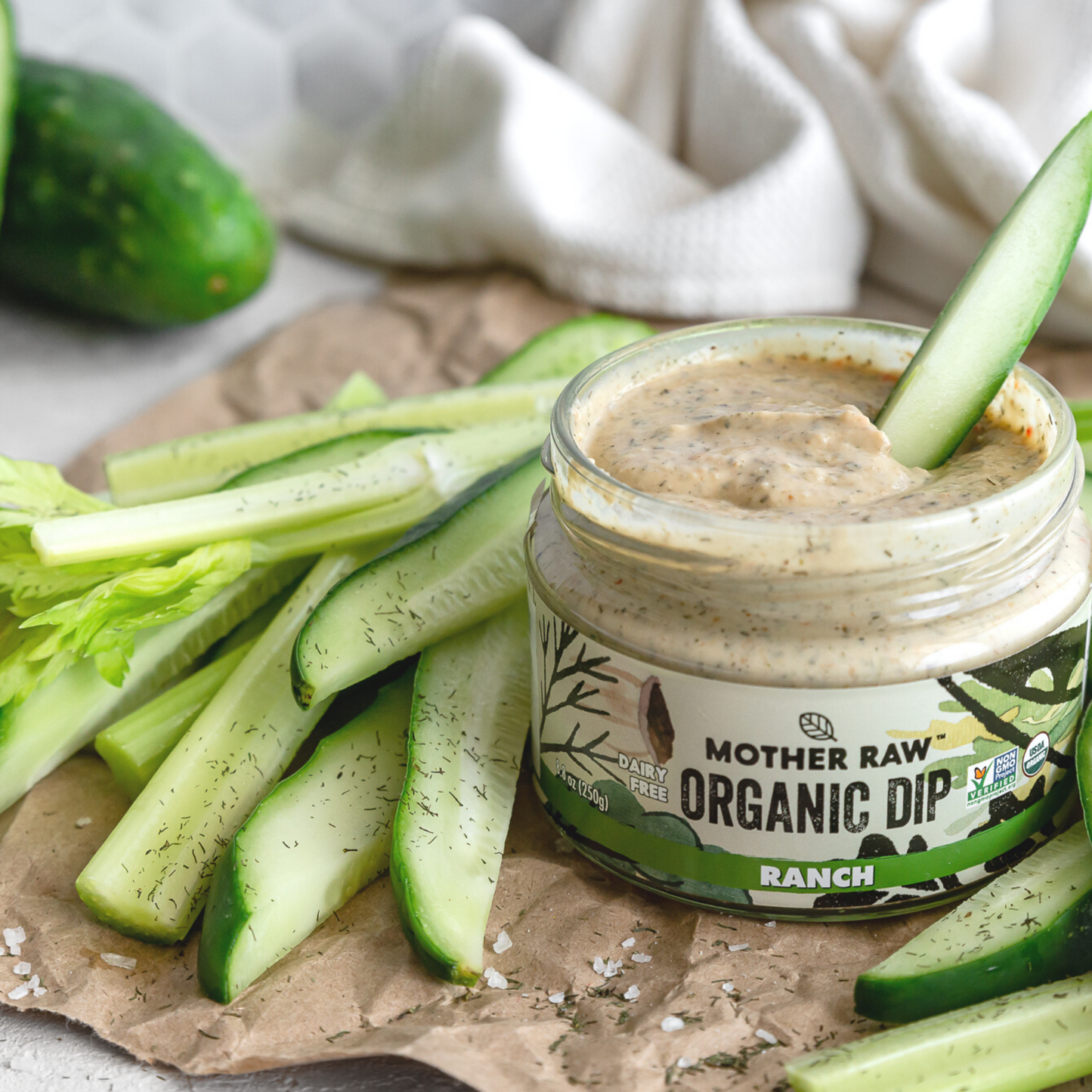 It tasted good but definitely prefer the Ranch Dressing over the Dip! Would of loved to see a thicker consistency for this dip!
Tasty
Really tasty and so good with veggies
Creamy, Dreamy...
So creamy and dreamy! I love it as a dip or even as a spread on sandwiches and wraps :)
Wow!
I have been vegan for 18 years and this product blows me away. This is the best Ranch vegan dip I have ever had. I use it on wraps sandwiches, with vegetables and a dip with chips it's amazing.