Mediterranean Dressing
Bursting with sundried tomatoes, kalamata olives, garlic, and loads of delicious herbs, the best flavours of the Mediterranean have been packed into our organic, plant-based dressing. Go ahead, put good on good and feel great about it.
Ingredients
Filtered Water, *Cold-Pressed Extra Virgin Olive Oil, *Unfiltered Apple Cider Vinegar, *Sundried Tomatoes, *Minced Garlic, Kalamata Olives, *Minced Onion, *Oregano, *Red Bell Pepper, *Black Pepper, *Dill, *Parsley, *Basil
*Organic
May Contain Sesame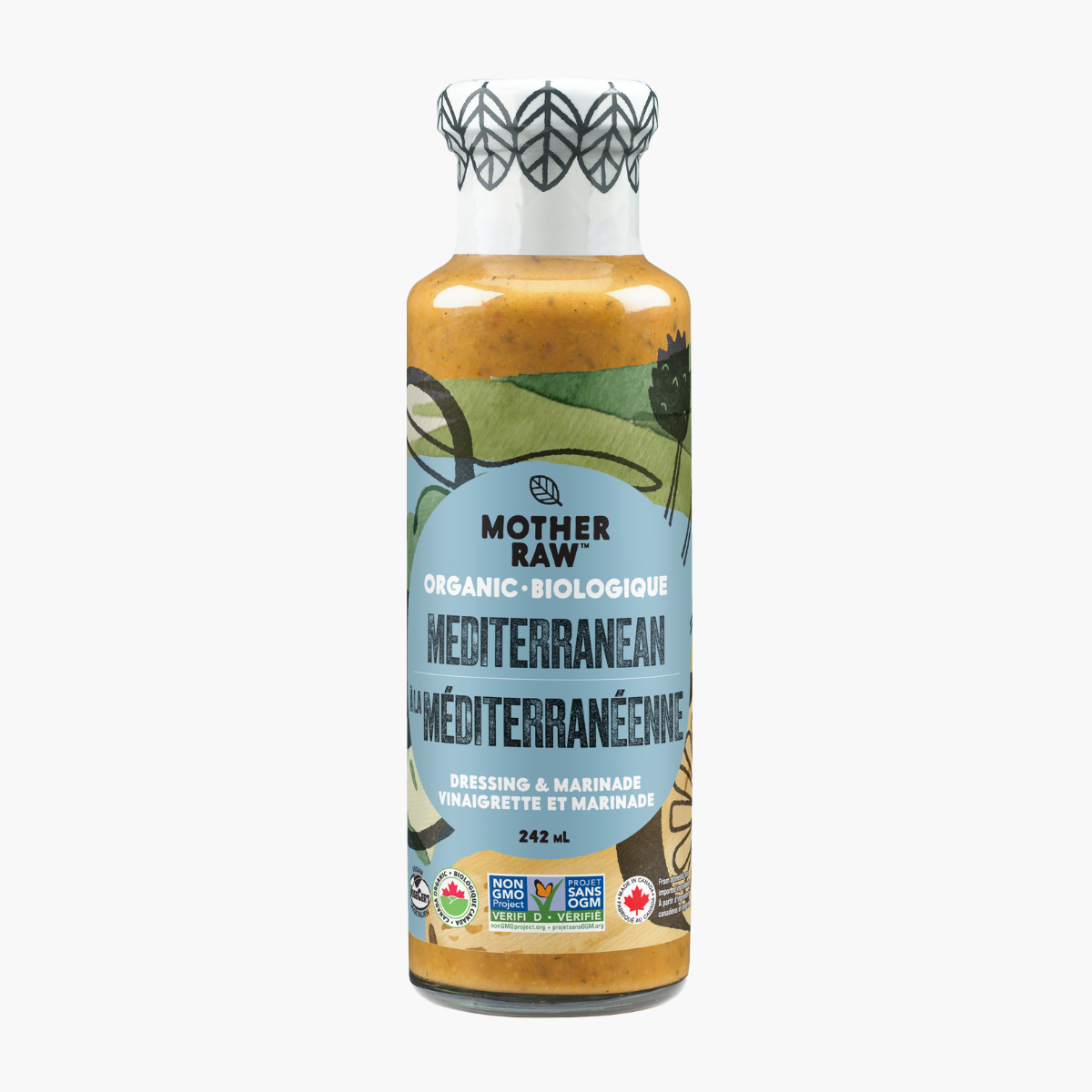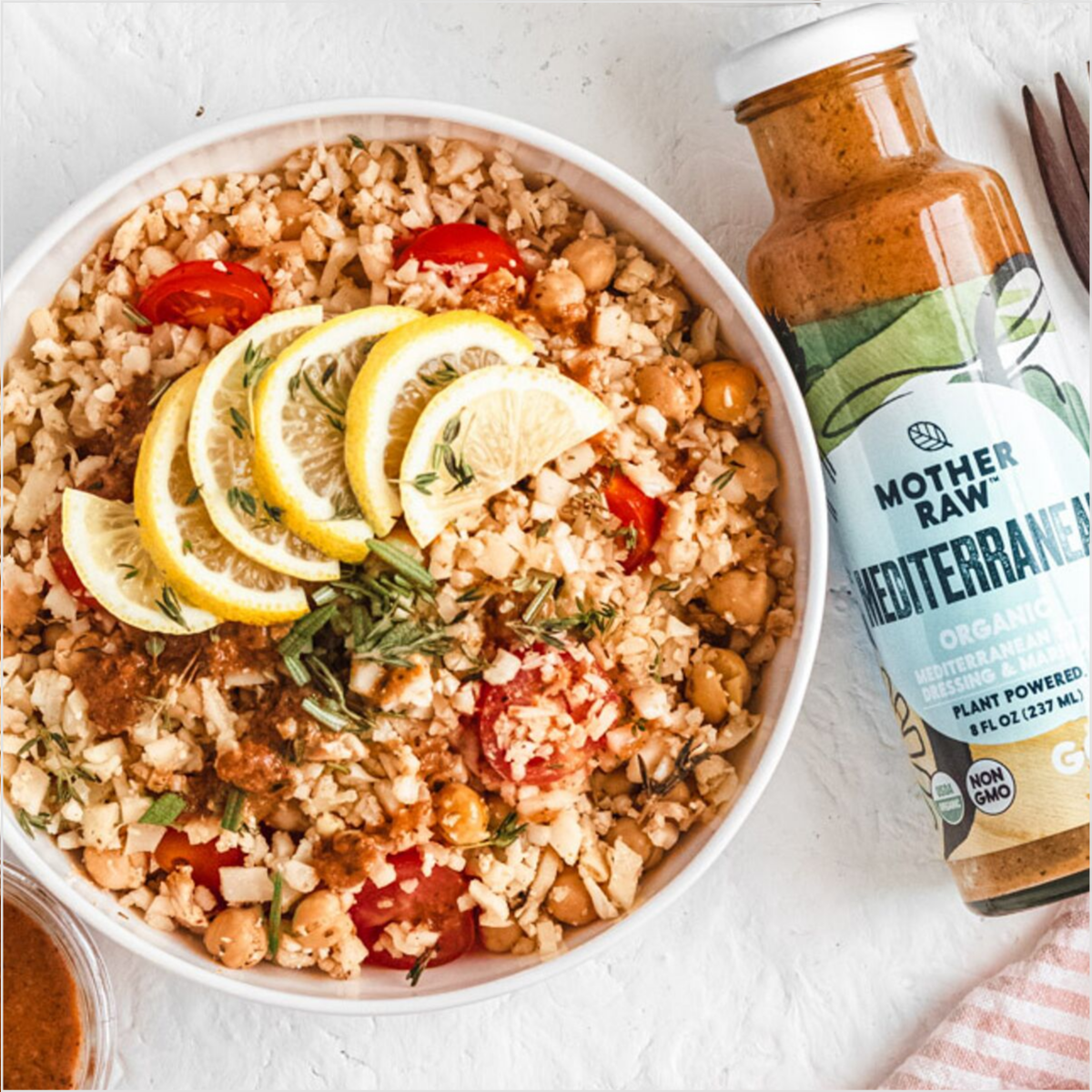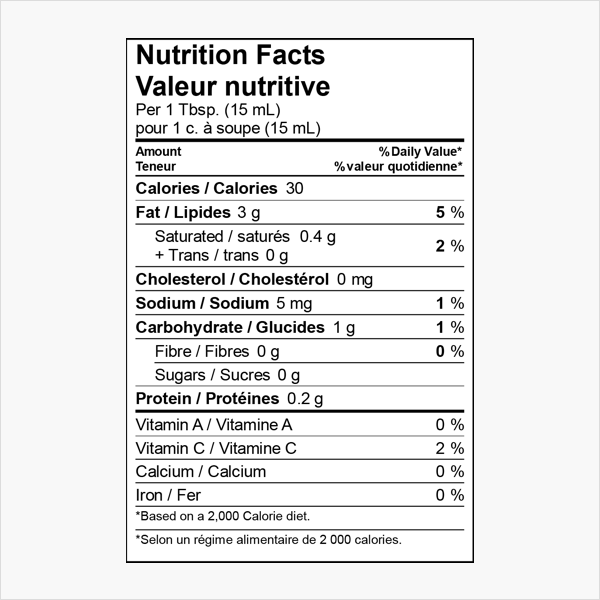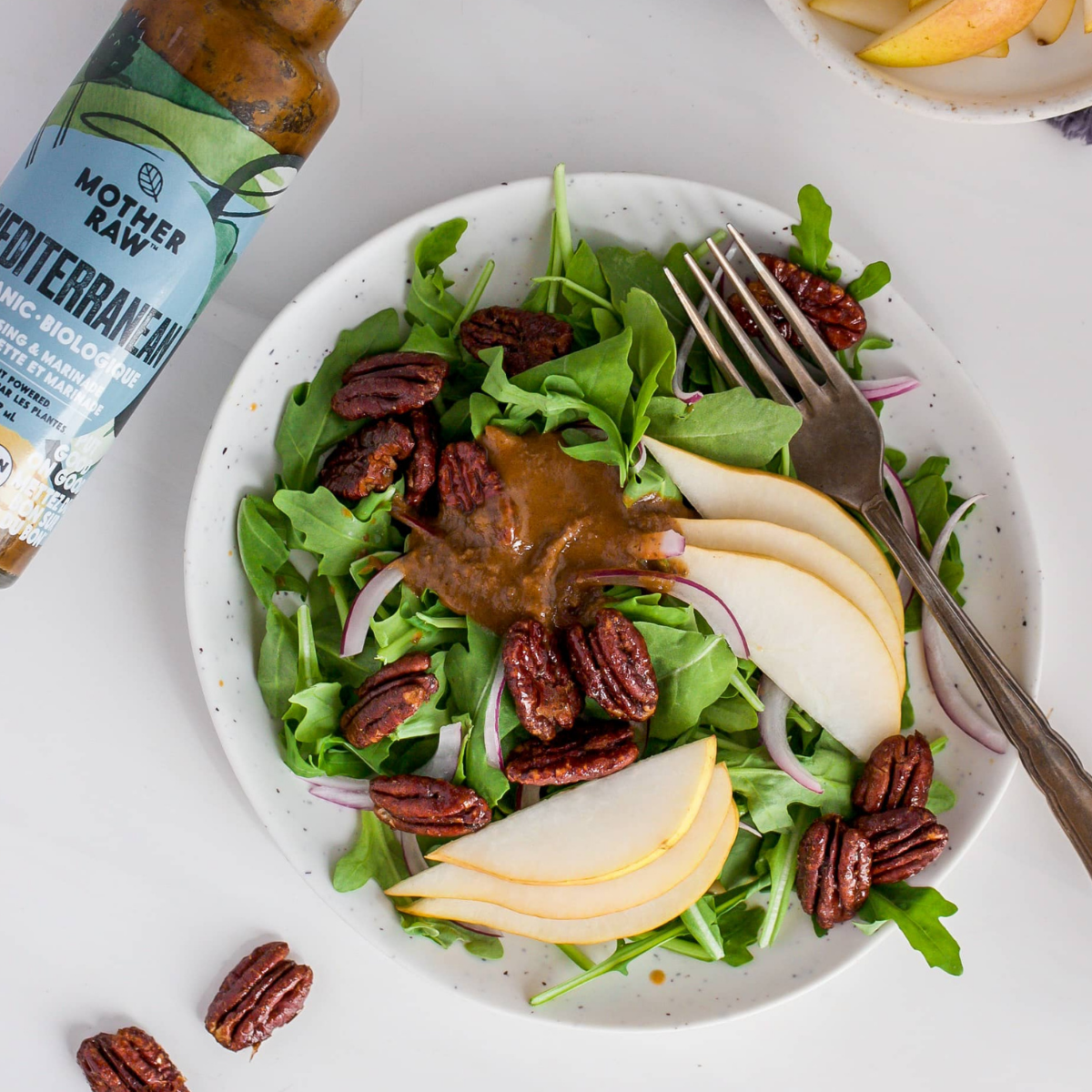 It was good, I would like to try the other flavors too. Used it as a marinade and tasted good mixed with other spices.
Definitely better than other sauces I have tried before
Mother raw I do recommend their dressings a little bit goes a long way. Yes it is a little bit more expensive and times are hard but a little bit goes a long way in your salads or your bowls you can put it in some quinoa bowl or rice bowl I do recommend it and I appreciate this platform. I appreciate everything this app and platform has given me.
l the Mediterranean salad dressing, it's my new go to dressing. I really enjoyed the combination of herbs and spices used, very nice balance.
These dressings are packed with flavor and taste freshly made. We tried both the CAESAR and the MEDITERRANEAN - both are delicious. Our family has been steering away from all the products that are full of chemicals and ingredients that we wouldn't add to add to our own recipes .... So Mother Raw is our new favorite find!
Amazing flavour and love the natural ingredients even my kids loves it. Would definitely recommend thank you so much for having me try it. …