Italian Dressing
Oregano, sage, thyme, and basil. Our herbs taste like they were picked right from Nonna's garden and blended together to make an organic Italian dressing that's as zesty as her personality. Go ahead, put good on good and feel great about it.
Ingredients
Filtered Water, *Cold-Pressed Extra Virgin Olive Oil, *Unfiltered Apple Cider Vinegar, *Hemp Seeds, *Lemon Juice, *Coconut Sugar, *Sundried Tomatoes, *Red Bell Pepper, Grey Sea Salt, *Minced Onion, *Minced Garlic, *Italian Herbs, *Black Pepper
*Organic
May Contain Sesame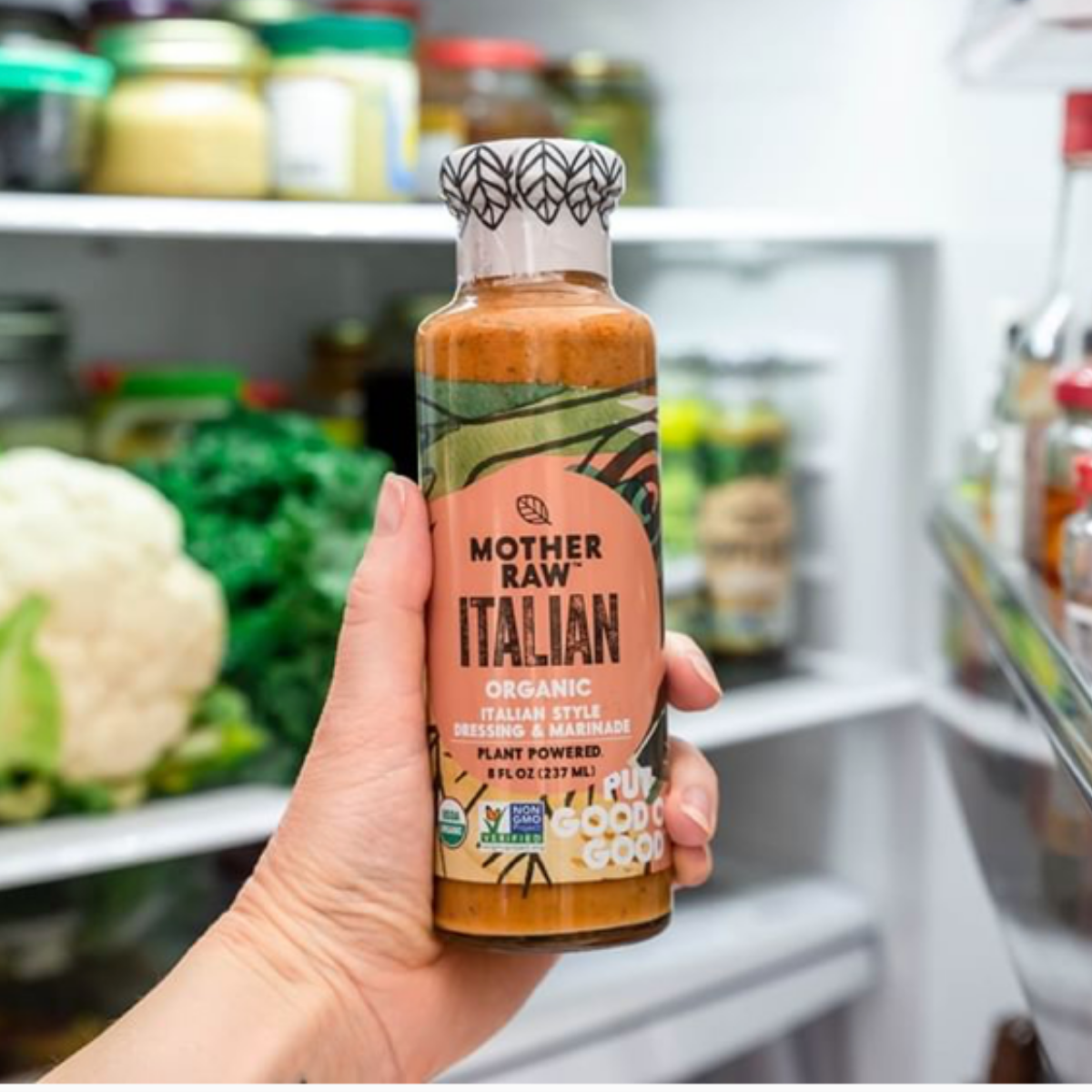 This was a good dressing with clean ingredients. I liked the smaller sized bottle and packed it for work for my salad lunches. It had good flavour and spice and was nice and tangy.
The mother raw italian dressing was very delicious. It made my salad a lot more enjoyable to eat. I felt it was pretty comparable to the other dressings on the market, but the ingredients list does not even compare to the others. Canola-Free and Non-GMO were really appealing to me.
This was good nice to be able to eat something good for me that tasted delicious
Flavourful and creamy you didn't need a lot to make the salad scrumptious
Every bite was tasty and delicious for a salad
I thought it could have a little bit more pep girlfriend thought it was just right
Will have to try a couple more of the other ones and see how they are
I tried the Italian dressing from mother raw. It was delicious. I loved the taste. It was great. Had the perfect balance. It made my salad delicious