Balsamic Dressing
This organic take on a classic favourite will take your creations to new heights. Made with 100% cold-pressed extra virgin olive oil, fine balsamic vinegar and naturally sweetened with dates, this dressing is free of refined sugar, artificial colours, flavours or preservatives.
Ingredients
Filtered Water, *Cold-Pressed Extra Virgin Olive Oil, *Unfiltered Apple Cider Vinegar, *Whole Pitted Dates, *Balsamic Vinegar, *Minced Garlic, Grey Sea Salt, *White Chia Seeds, *Black Pepper
* Organic
May Contain Sesame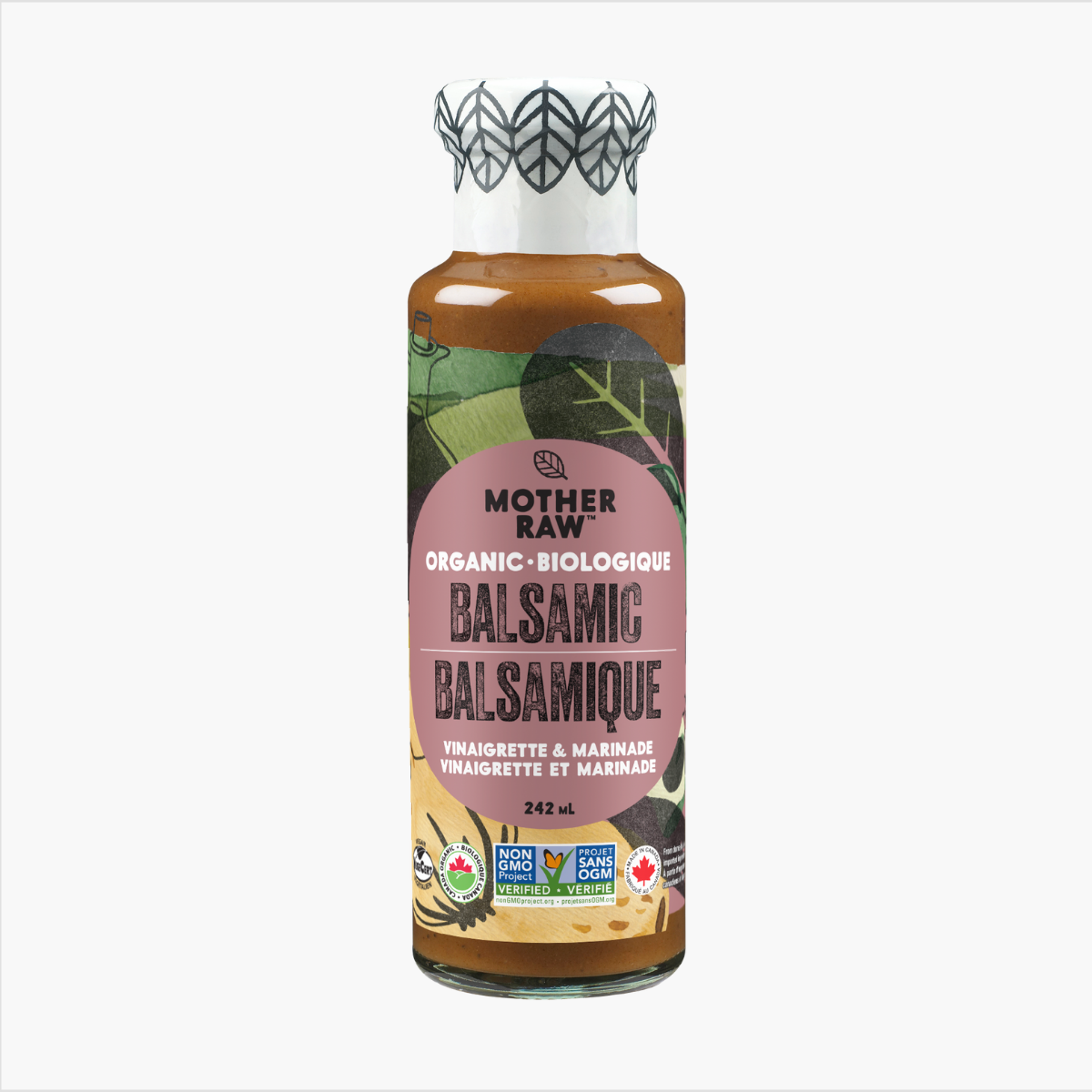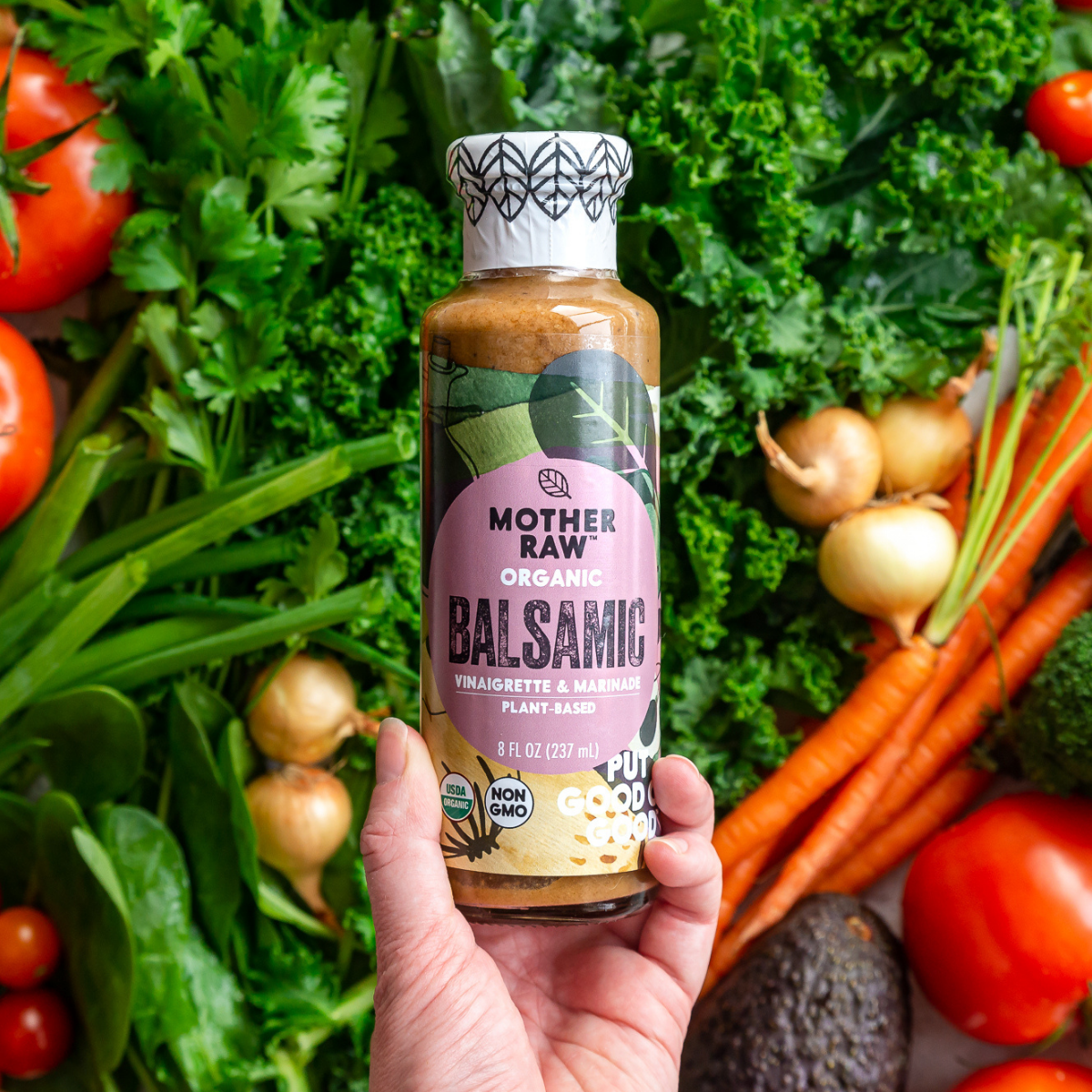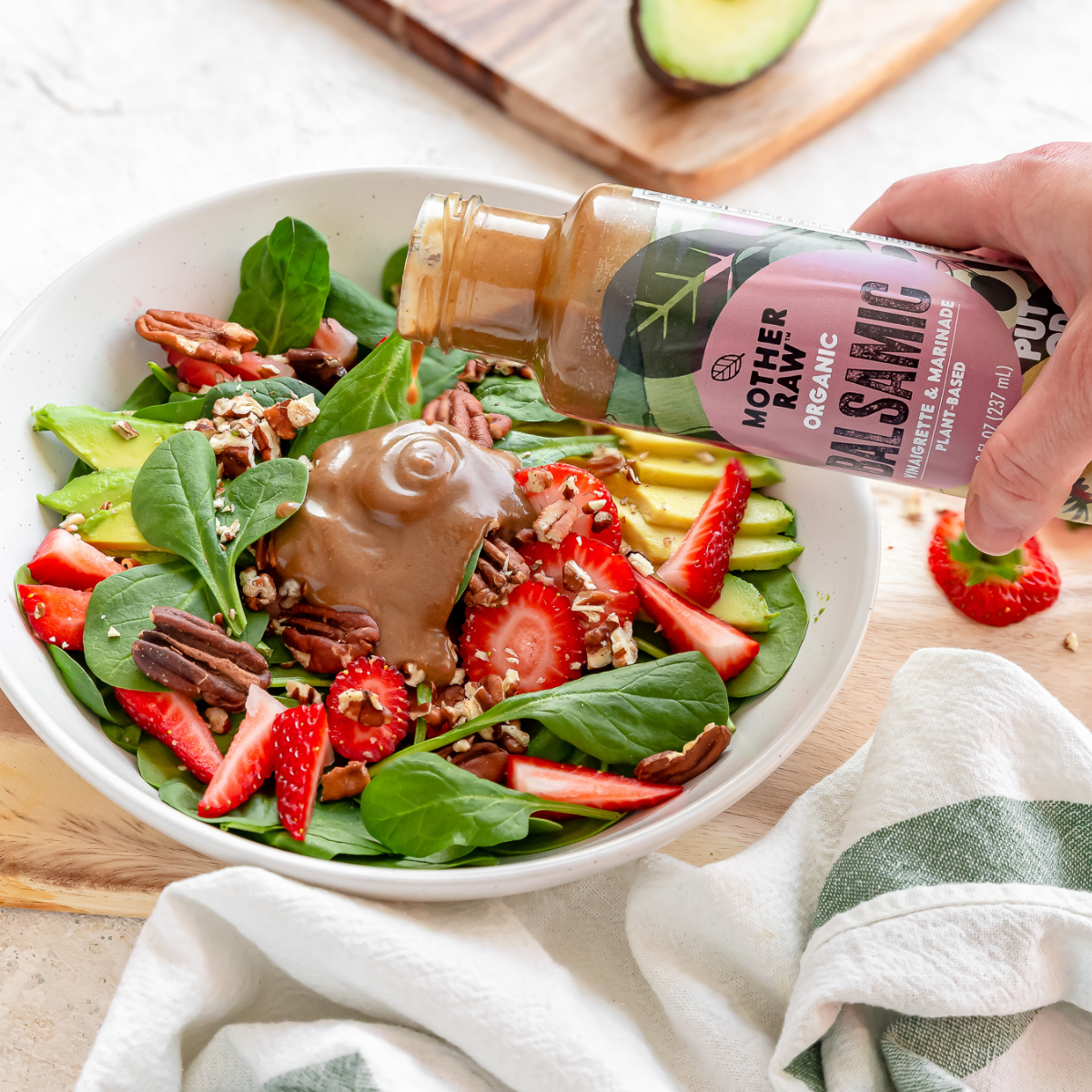 Amazingly delicious
Love love love this dressing. The taste is amazing and I love that it's all healthy ingredients
Thank you Linda! Mother Raw dressings are all about great taste and healthy ingredients. We appreciate your kind praise.
This dressing is delicious. Have been using Kraft but tried mother raw and it is my favourite. I use it on my salad, cooked vegetables and even on some meats. Would highly recommend.
I tried the balsamic flavour and I liked it. It doesn't taste like the usual dressings but if you've tried clean dressings. This one is good, the ingredients are greats.
I really liked this dressing! It tasted amazing. The texture was great. It was smooth and flavourful. I'll most likely switch to this brand. I really appreythat it's organic.
My husband and I absolutely loved the Organic Dressing my Mother Raw that we tried in the Balsamic flavour.
It tasted fresh and amazing and I love the fact that it's made with all natural, organic ingredients and that's it's soy-free, canola-free and non-GMO. I love that the product comes in a wide variety of flavours and I am looking forward to trying them all! I am so grateful to have found this wonderful product!