Spicy Queso
This Spicy Queso packs a punch and our newest recipe is creamier and tastier than ever. The Queen of Pop Lizzo has even included it in her recipe for vegan brussels nachos. This dairy and nut free queso packs some serious punch and pairs all the delicious cheezy flavors of queso with a smoky kick of heat! Notes of habanero pepper brings out delicious flavour and just the right amount of heat!  
Ingredients
Filtered Water, *Virgin Olive Oil, *Unfiltered Apple Cider Vinegar, Nutritional Yeast, *Hemp Seeds, *Minced Onion, *Minced Garlic, *Diced Tomatoes, Grey Sea Salt, *Green Banana Flour, *Paprika, *White Chia Seeds, *Habanero Pepper
*Organic (Made with 88% Organic Ingredients.)
May Contain Sesame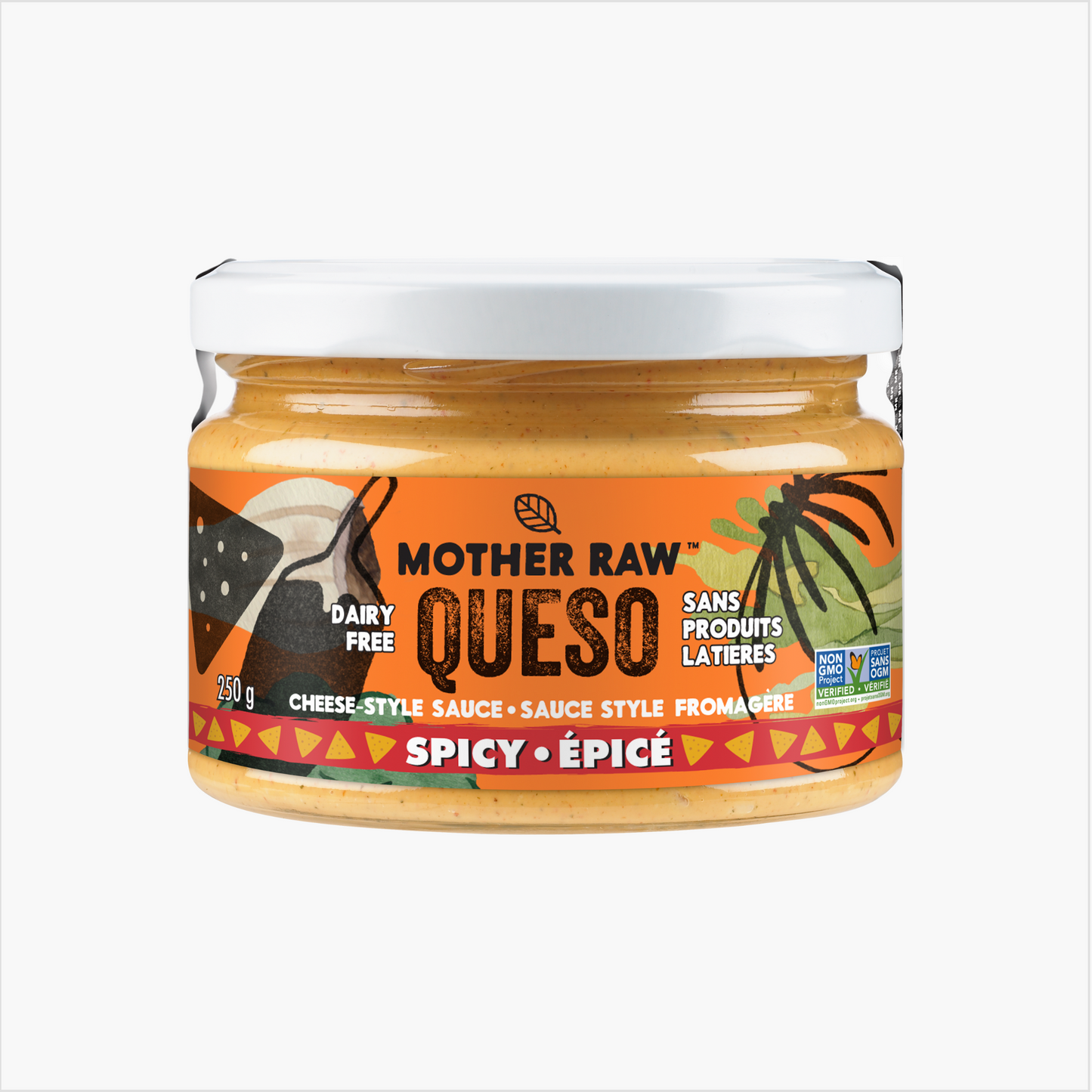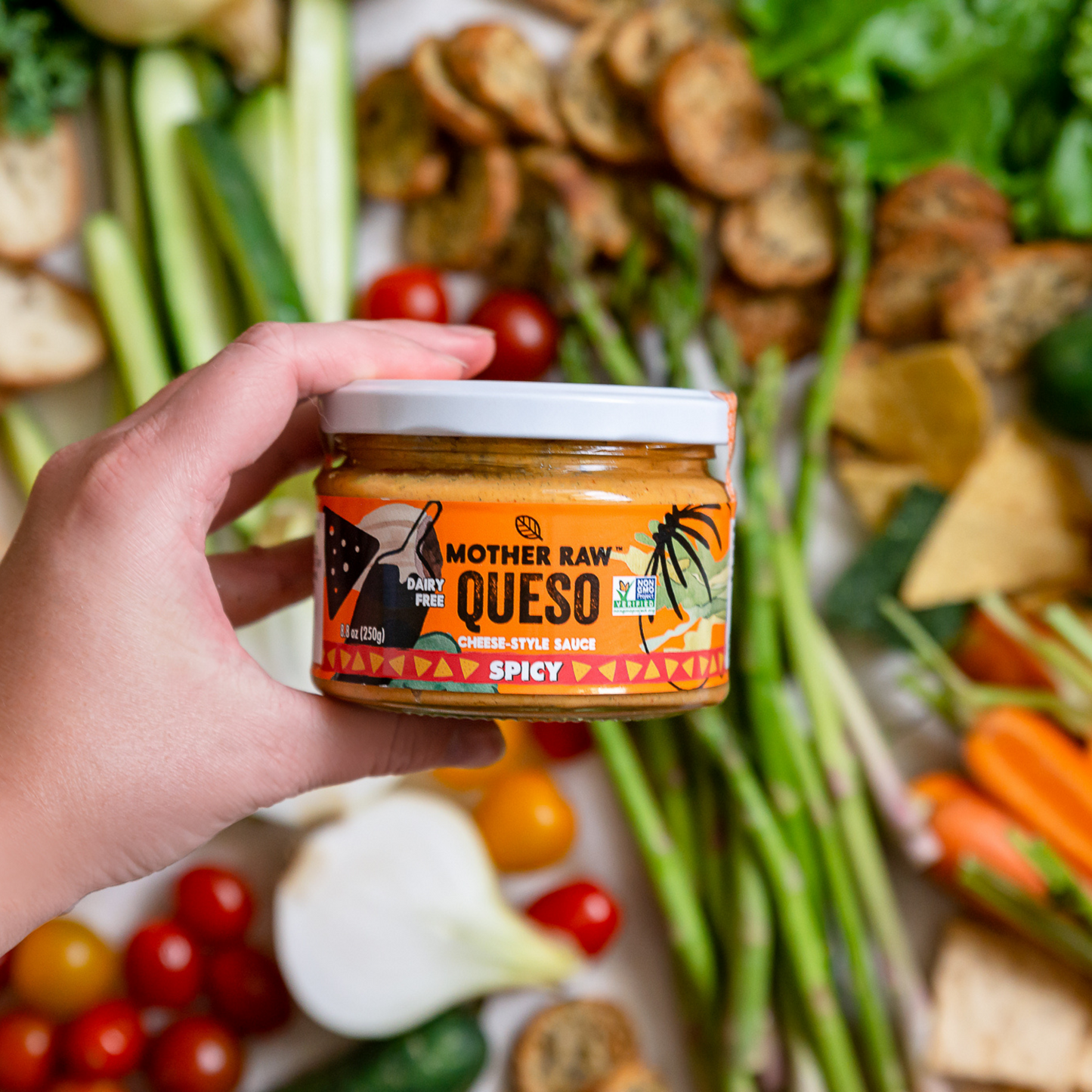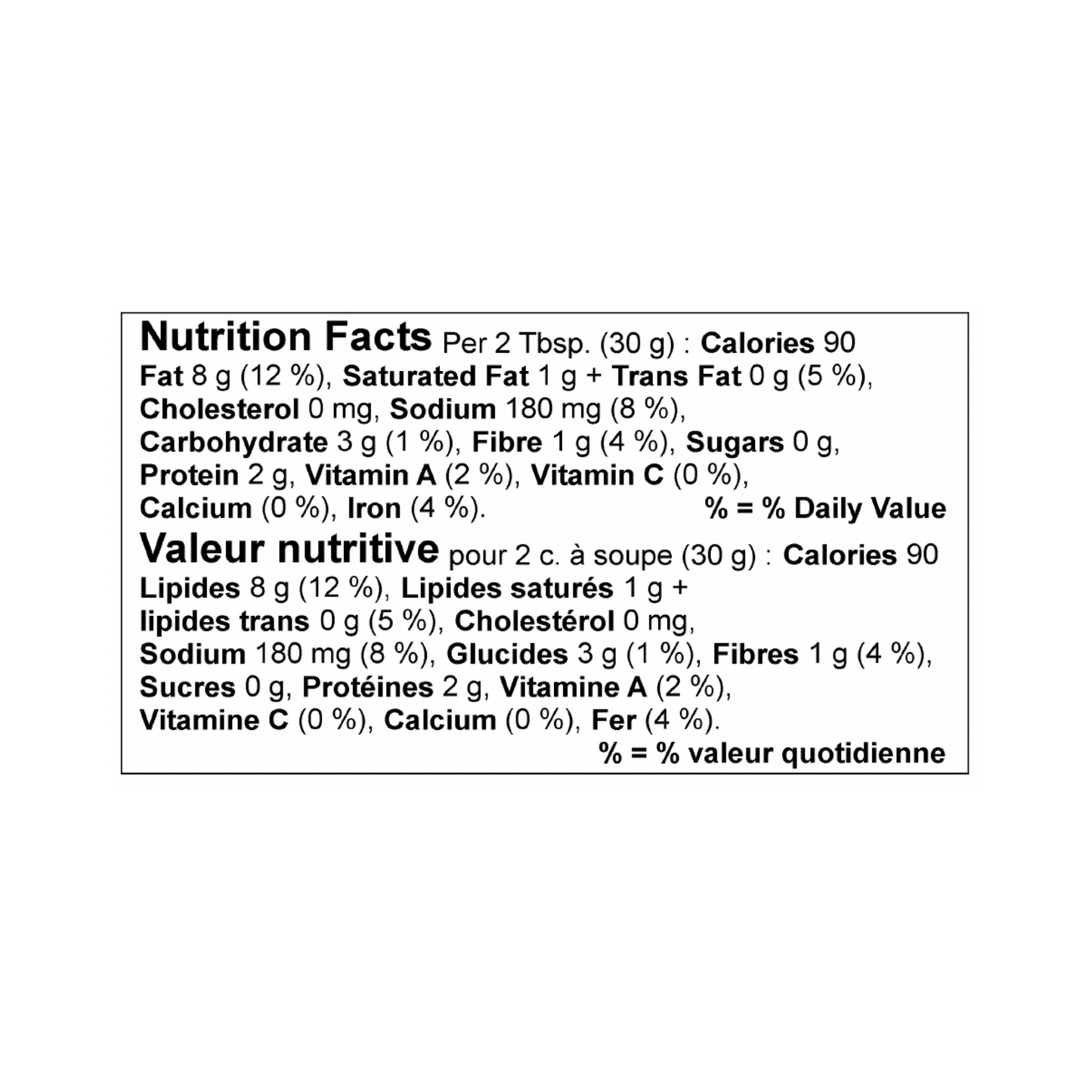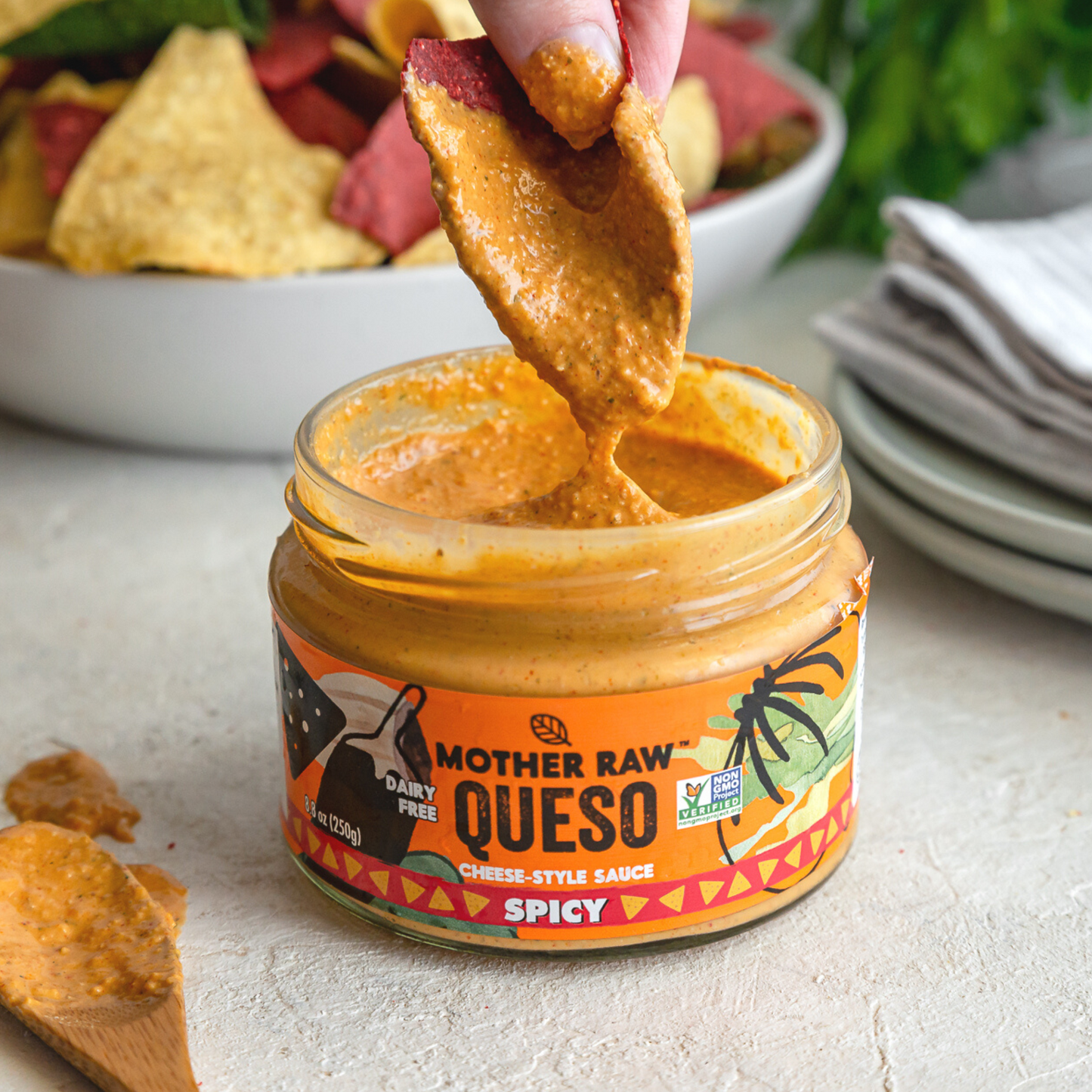 Spicy Queso
This is absolutely delicious. I was so surprised at how really good it was and a nice level of spice.
That is music to our ears Valerie. THANK YOU for taking the time to share your love for our 'some like it hot' Spicy Queso!
Love it
I would definitely buy it again. One tip is don't microwave it too long. Just a quick 15 seconds and you are good.
How is this not cheese?!
As someone who used to love cheese but recently became vegan, I thought I'd never taste the flavors that I loved again… I was wrong. Somehow this queso tastes even better than the spicy queso I was used to, and even better, it's raw! I will definitely be stocking up on this and everything else at Mother Raw.
Great
Great, I wish they sold larger quantities
The Best Vegan Queso
Mother Raw Vegan Queso is my go-to for snacking. I don't particularly enjoy regular dairy Queso, but this is perfect ❤️