Ranch Dressing
Newly improved recipe!
Egg-free. Dairy-free. Worry-free. Our plant-based Ranch dressing is organic and only has room for herbs, minced onion, garlic, cracked black pepper and loads of flavour. Go ahead, put good on good and feel great about it.
Ingredients
*Cold-Pressed Extra Virgin Olive Oil, Filtered Water, *Unfiltered Apple Cider Vinegar, *Lemon Juice, *Hemp Seeds, *Coconut Sugar, Nutritional Yeast, *Minced Garlic, *White Chia Seeds, *Minced Onion, Grey Sea Salt, *Red Bell Pepper, *Parsley, *Black Pepper, *Green Banana Flour, *Dill
*Organic
May Contain Sesame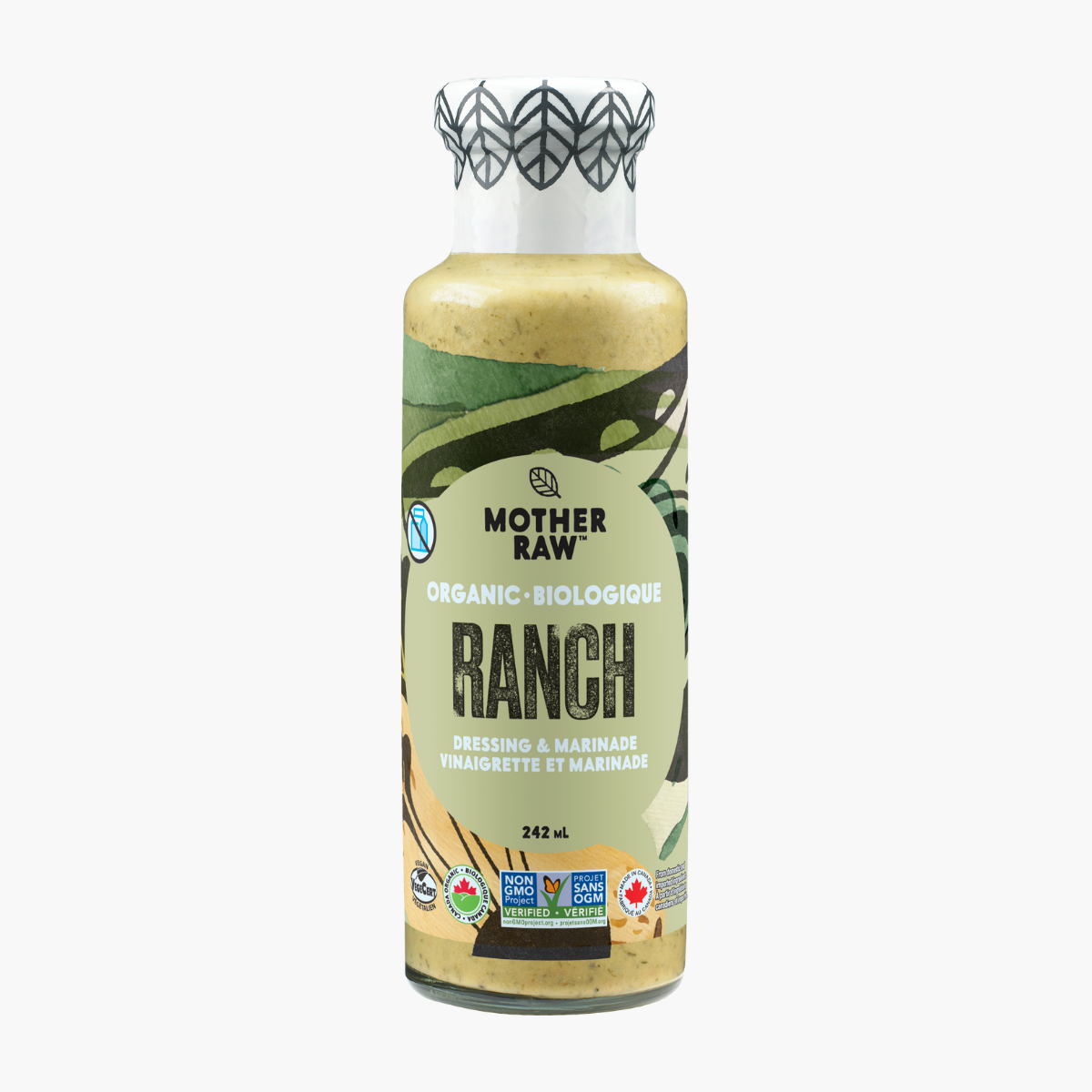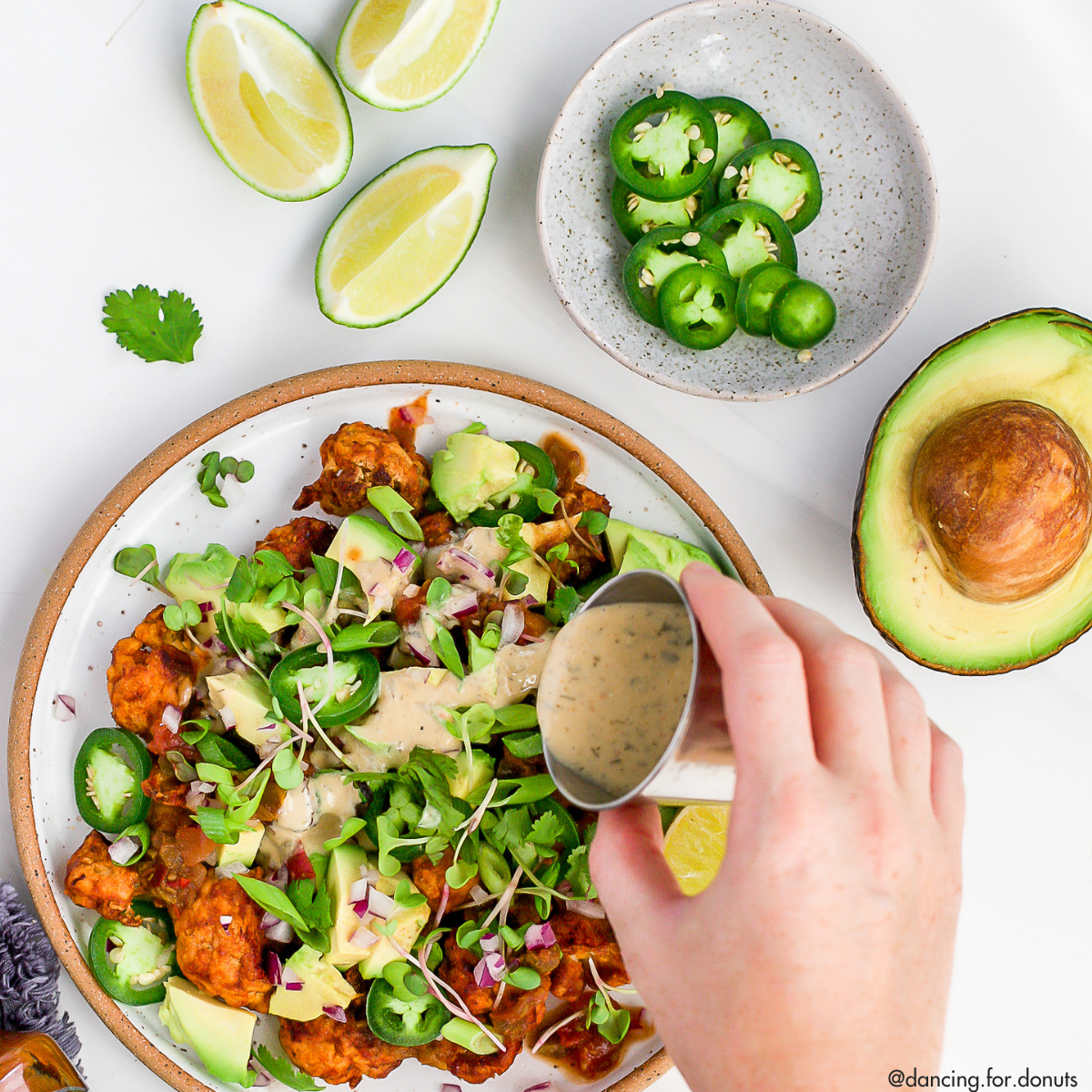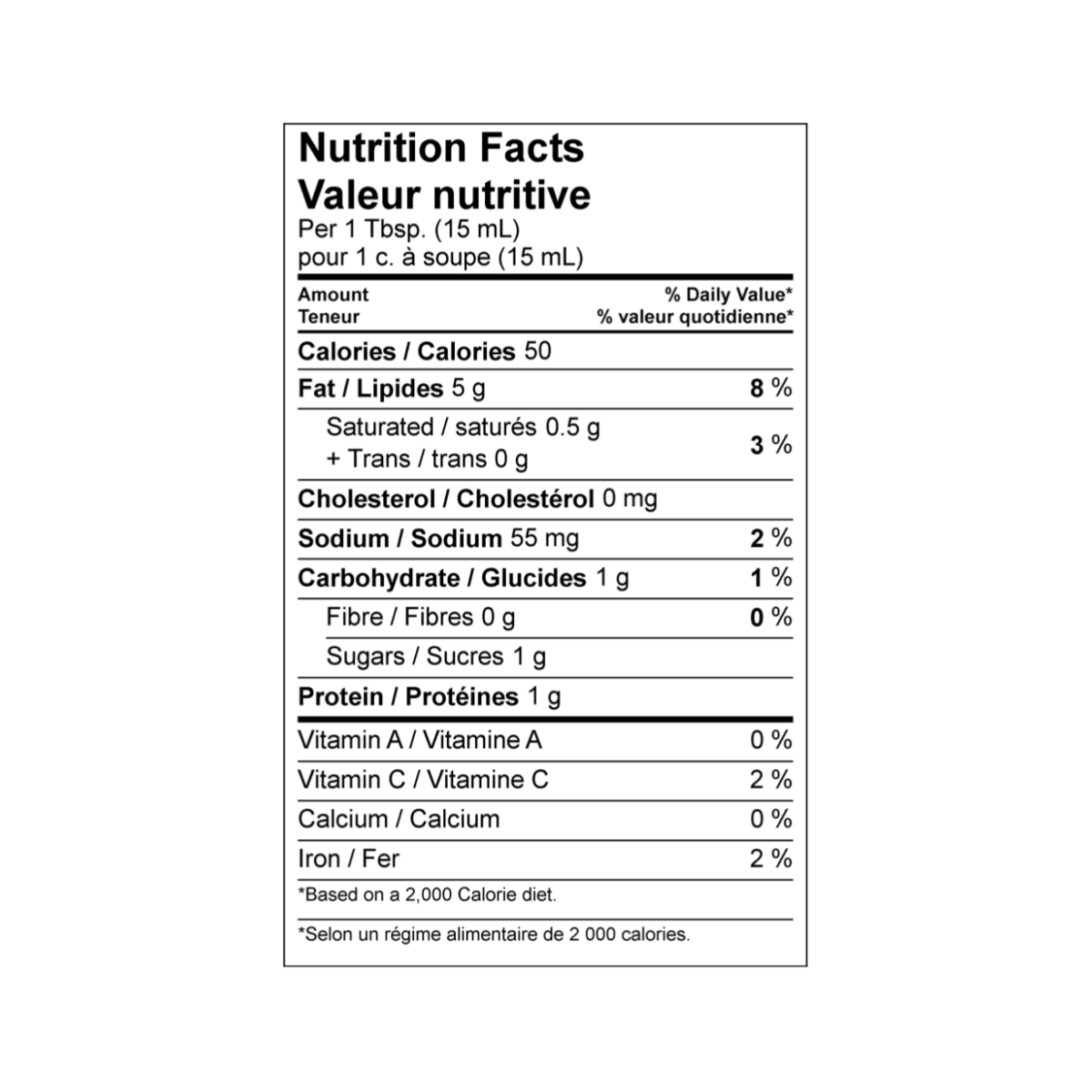 Sometimes is really critical about trying something new, thought well, let's give it a try! So, I have tried it and loved it!! The flavor is so awesome, and I really enjoyed trying this
The taste was ok but it was too thick and oily. I'm glad it was a free coupon because I would not pay the price they wanted for it. It was way too salty for my liking.
The creamy and tangy ranch dressing adds a delightful burst of flavor to any salad or snack. Its perfect balance makes it a classic favorite for dipping and dressing lovers everywhere.
Creamy and tasty! Love that it's plant based as well. It's very flavourful and I like how there are several varieties of dressings. I will definitely buy again and recommend.
Ramch dressing was Creamy and very tasty. Just the way I like mine. I like to use it as dipping sauce with my wings as well as dressing. Plus point it's gluten fre