Roasted Garlic Caesar Dressing
This one's for garlic lovers.

 
With all the deliciousness of our classic Caesar

 
dressing and
 

the

 
superpowers
 

of

 
roasted garlic
, this dressing will have your taste buds dancing!
I
t's
 

got all of the joy that Caesar brings
 

with
 

none of the dairy,
artificial colours,

 
flavours

 
or preservatives. 
Ingredients
Cold-Pressed Extra Virgin Olive Oil, Filtered Water, *Lemon Juice, *Unfiltered Apple Cider Vinegar, *Hemp Seeds, Nutritional Yeast, *Roasted Minced Garlic, *White Chia Seeds, Grey Sea Salt, *Minced Garlic, *Green Banana Flour, *Black Pepper
*Organic
May Contain Sesame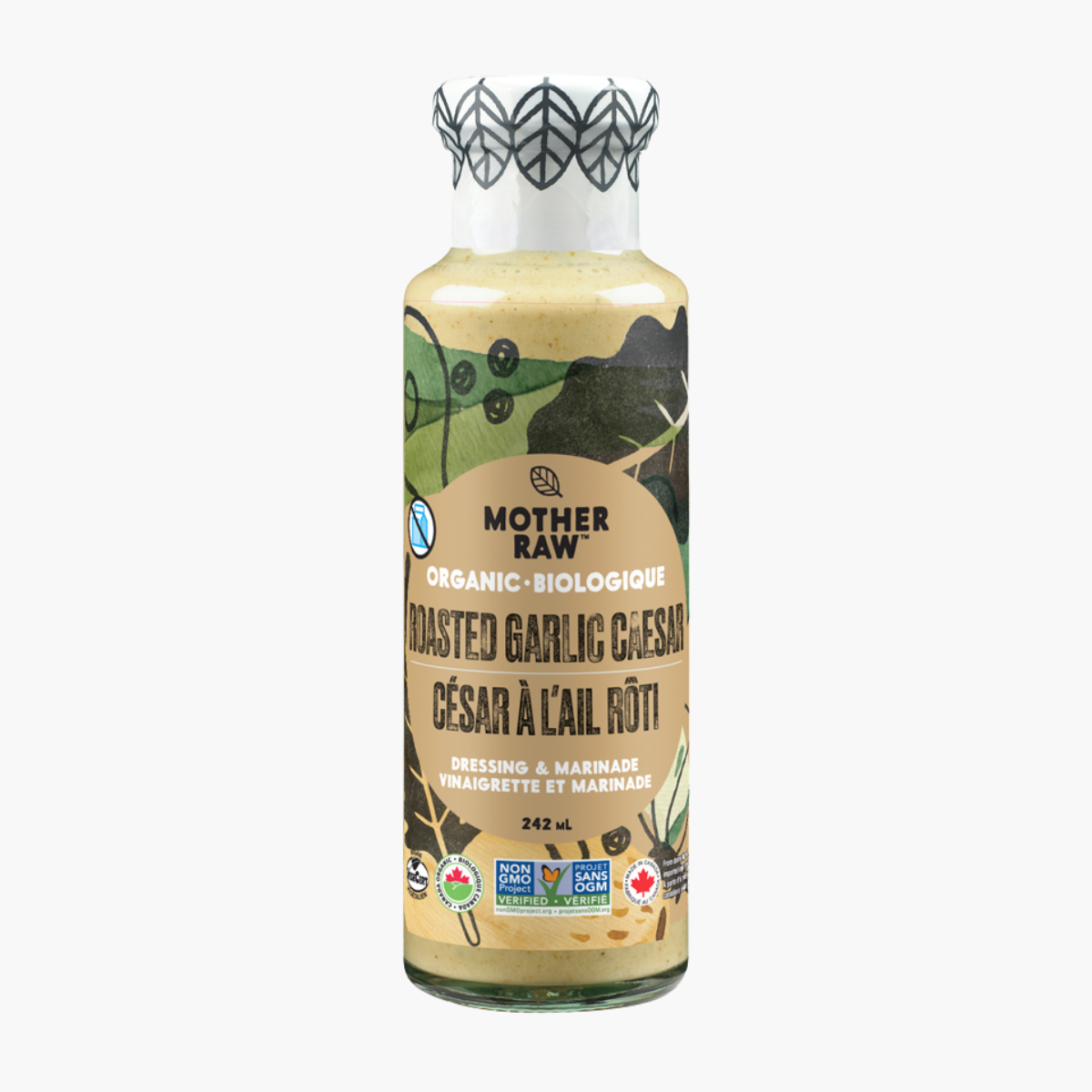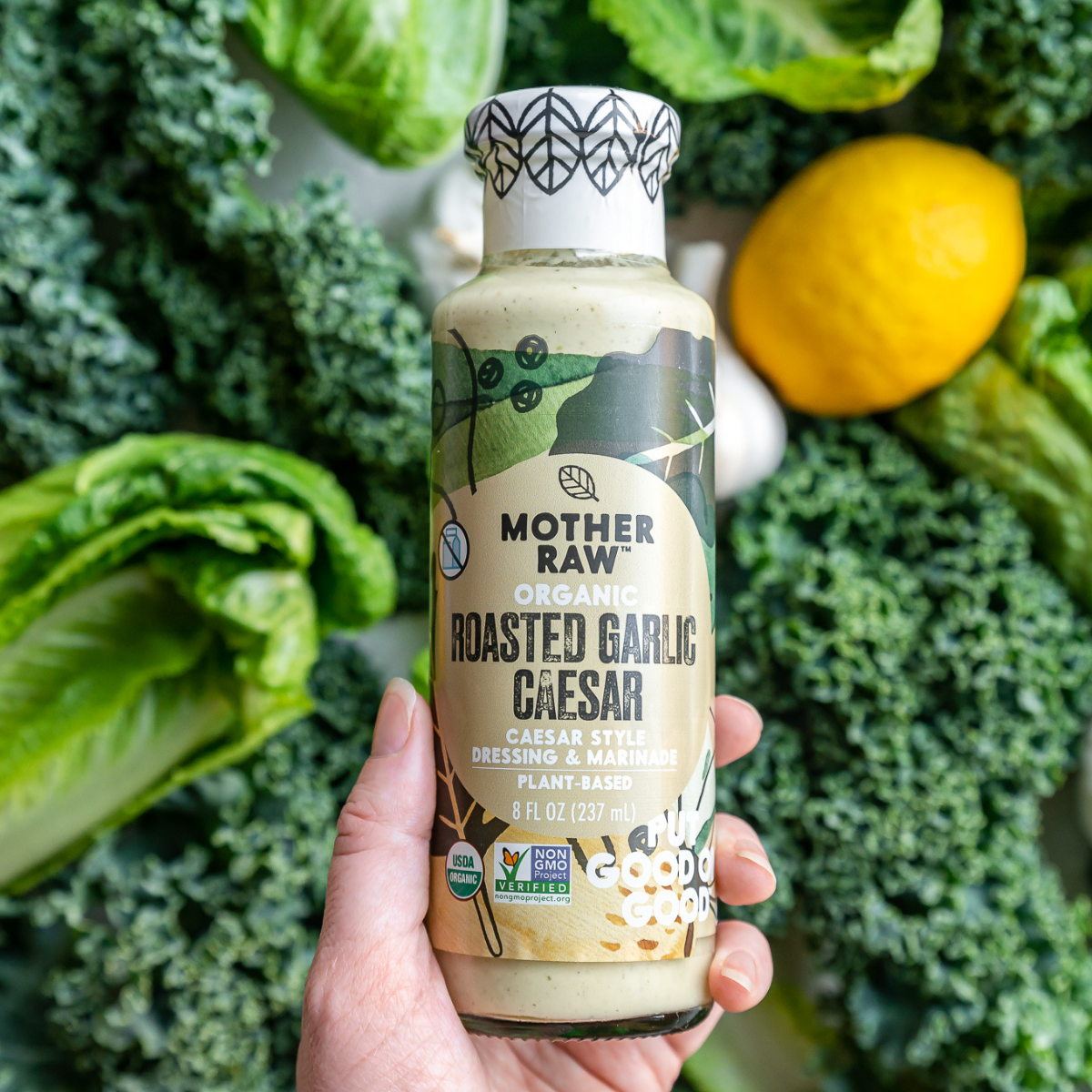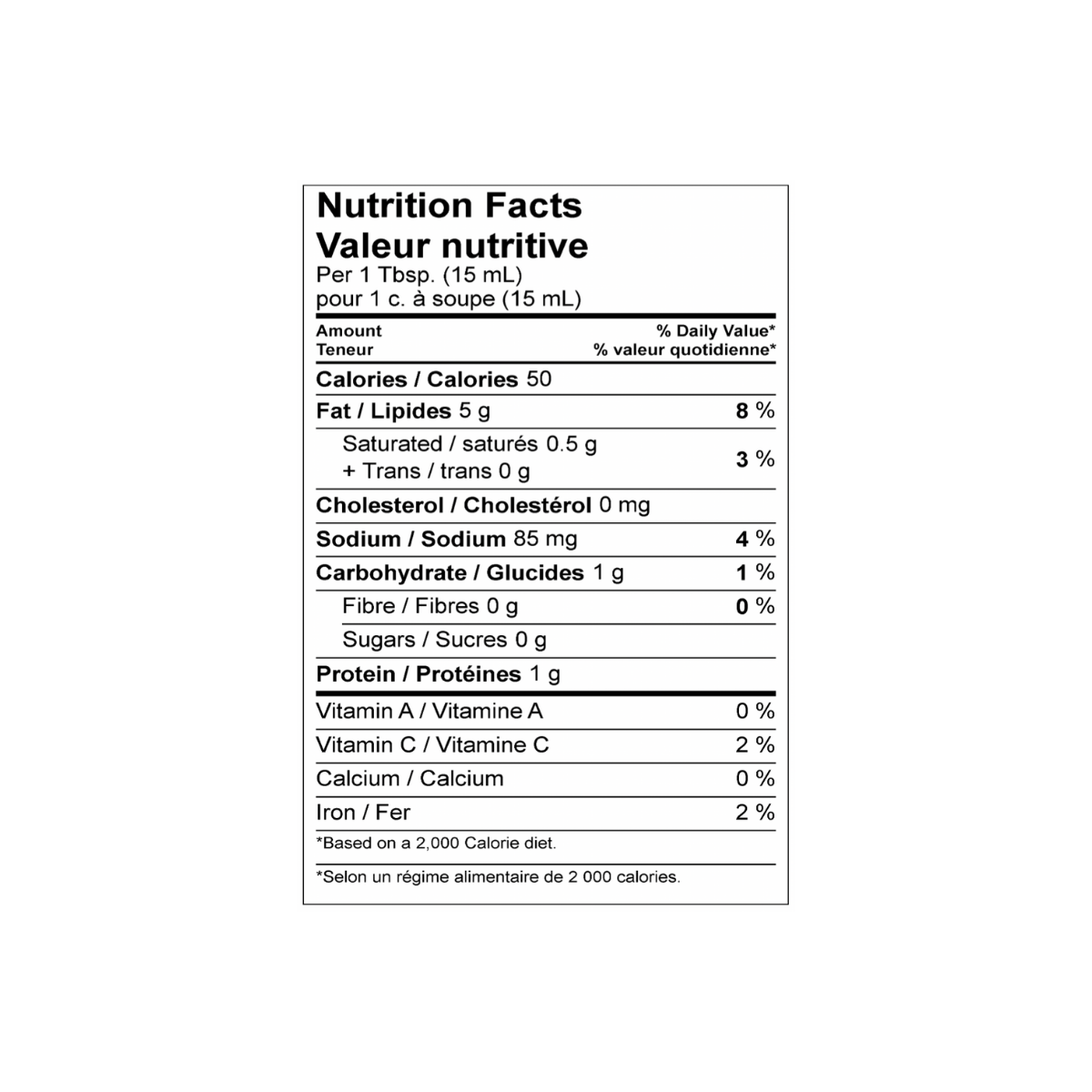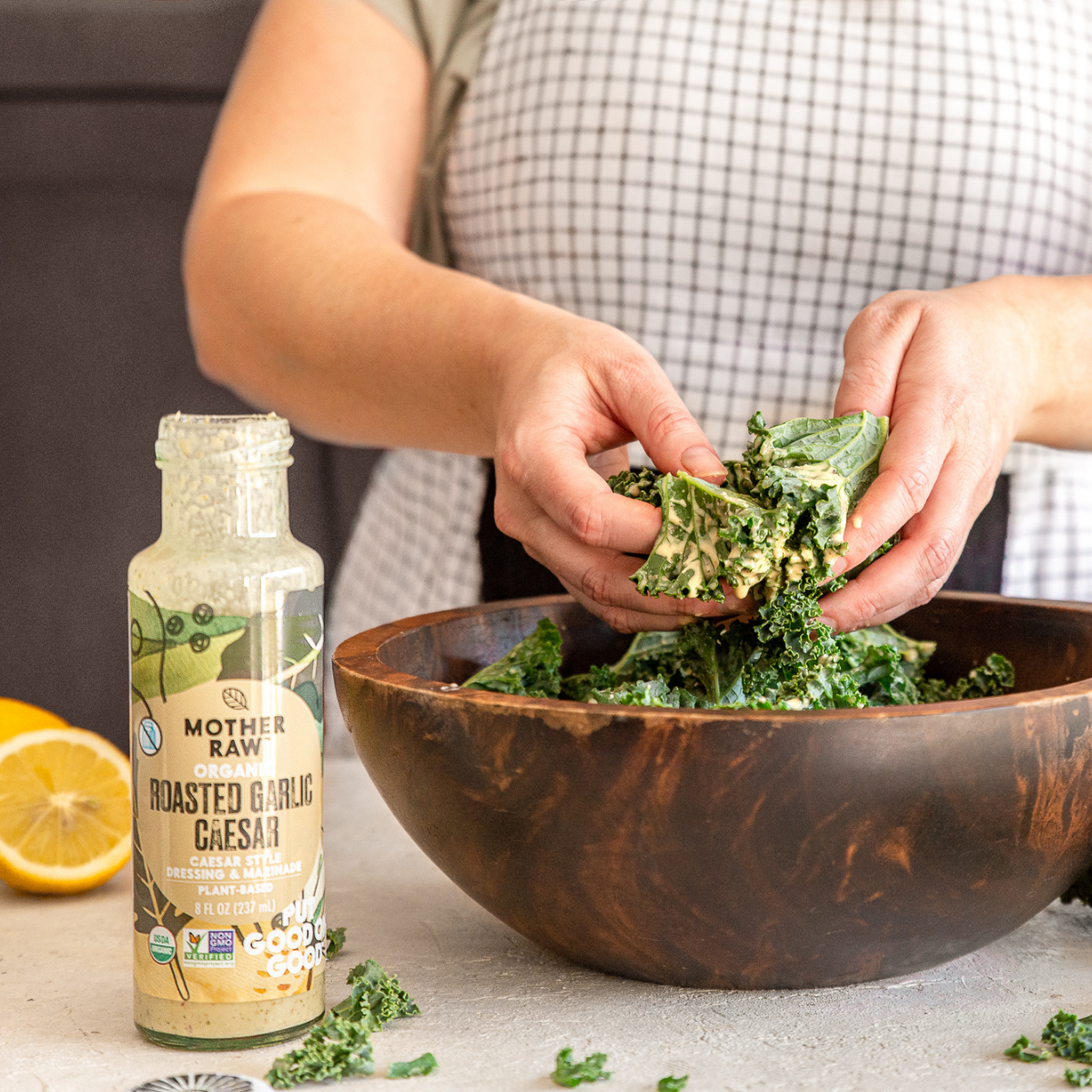 I think this dressing is a great alternative. It was not my favorite dressing. I feel like some flavors were missing but definitely a good choice.
I really liked the taste and consistency of this dressing. It was light and fresh tasting and not heavy like other dressings. I also found it tasted better than other comparable brands
My husband liked this enough to finish the bottle. I gave it 3 stars because he said it was okay. I tried it twice and both times decided it was not great. I would not buy this.
3 1/2 stars really - this dressing is super tangy and overall a good option for a store bought dressing with its clean ingredients but it doesn't taste that similar to a similar caesar dressing IMO.
I got the Mother Raw Roasted Garlic Cesar dressing. As someone who cannot have dairy, I was very excited that all the dressings were vegan. It was tasty.