Spinach Dip
This organic dip has
 

all the

 
flavour
 

and creaminess of your

 
favourite
 

spinach dip with none of the dairy! Picture creamy

 
goodness and hints of spinach all combined into one glorious jar. Throw this dip in the middle of a loaf of pumpernickel, serve warm or chilled, and enjoy to your heart's content!
Ingredients
Filtered Water, *Virgin Olive Oil, *Unfiltered Apple Cider Vinegar, *Hemp Seeds, *Coconut Sugar, *White Chia Seeds, Grey Sea Salt, *Spinach, *Minced Garlic, *Minced Onion, *Roasted Minced Onion, *Green Banana Flour
*Organic
May Contain Sesame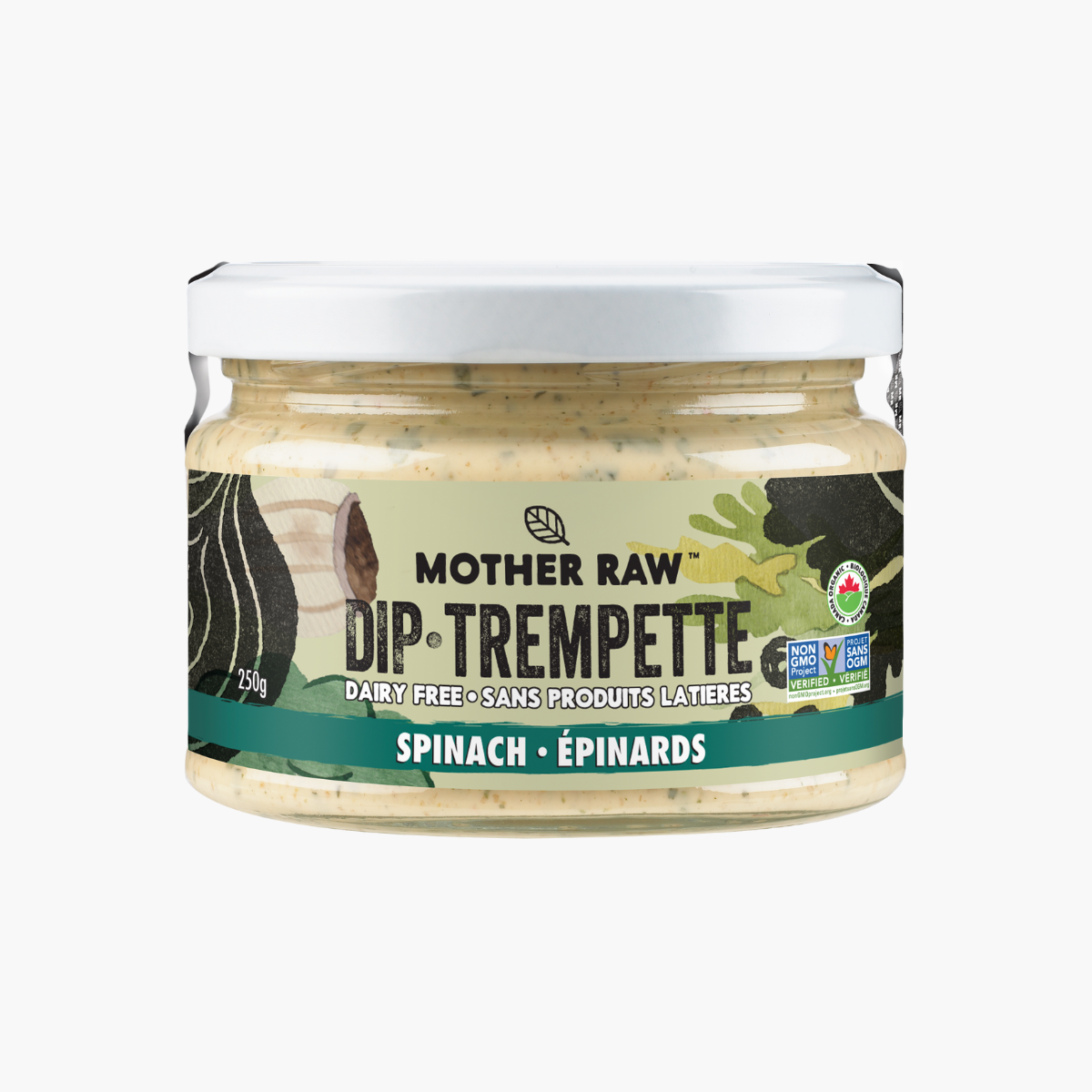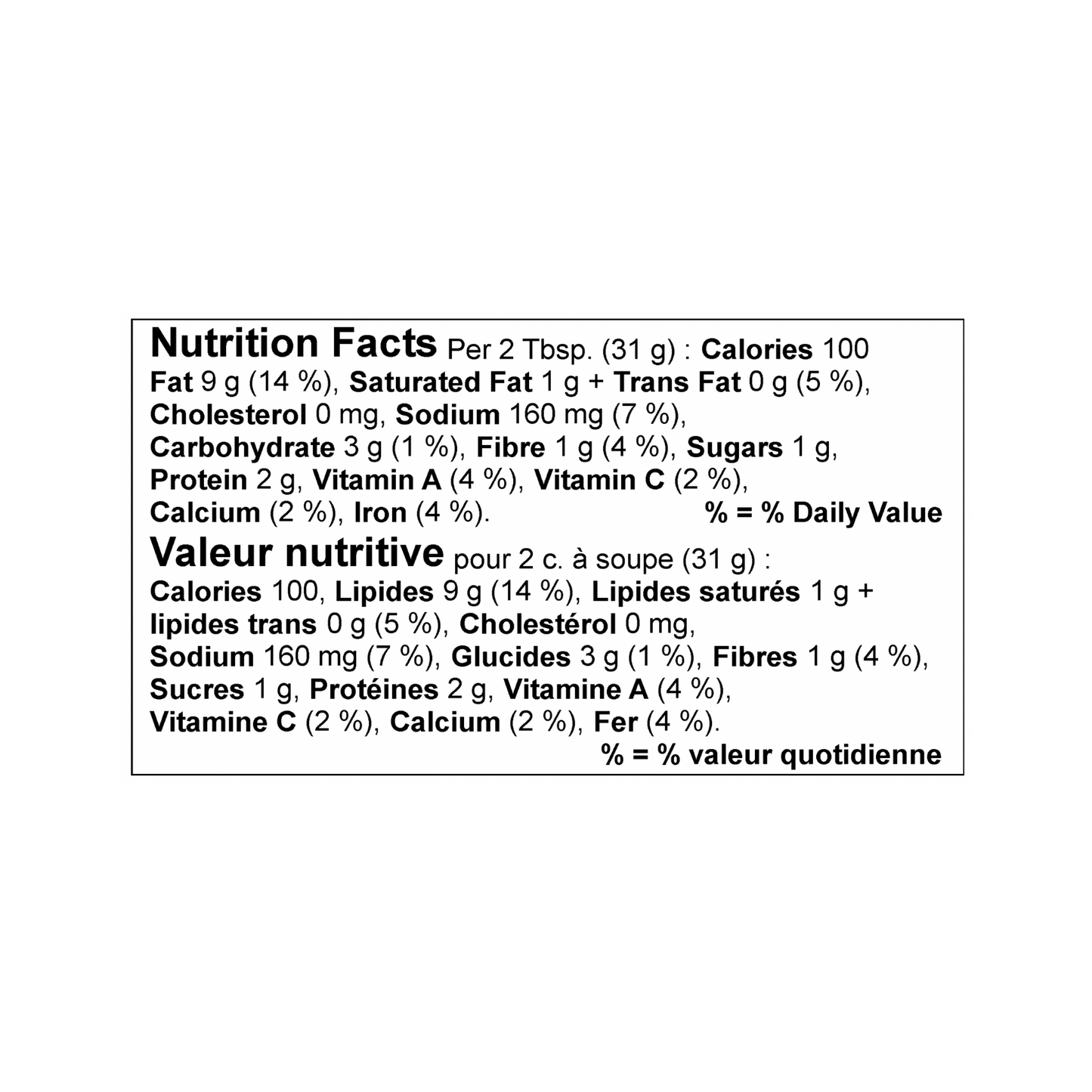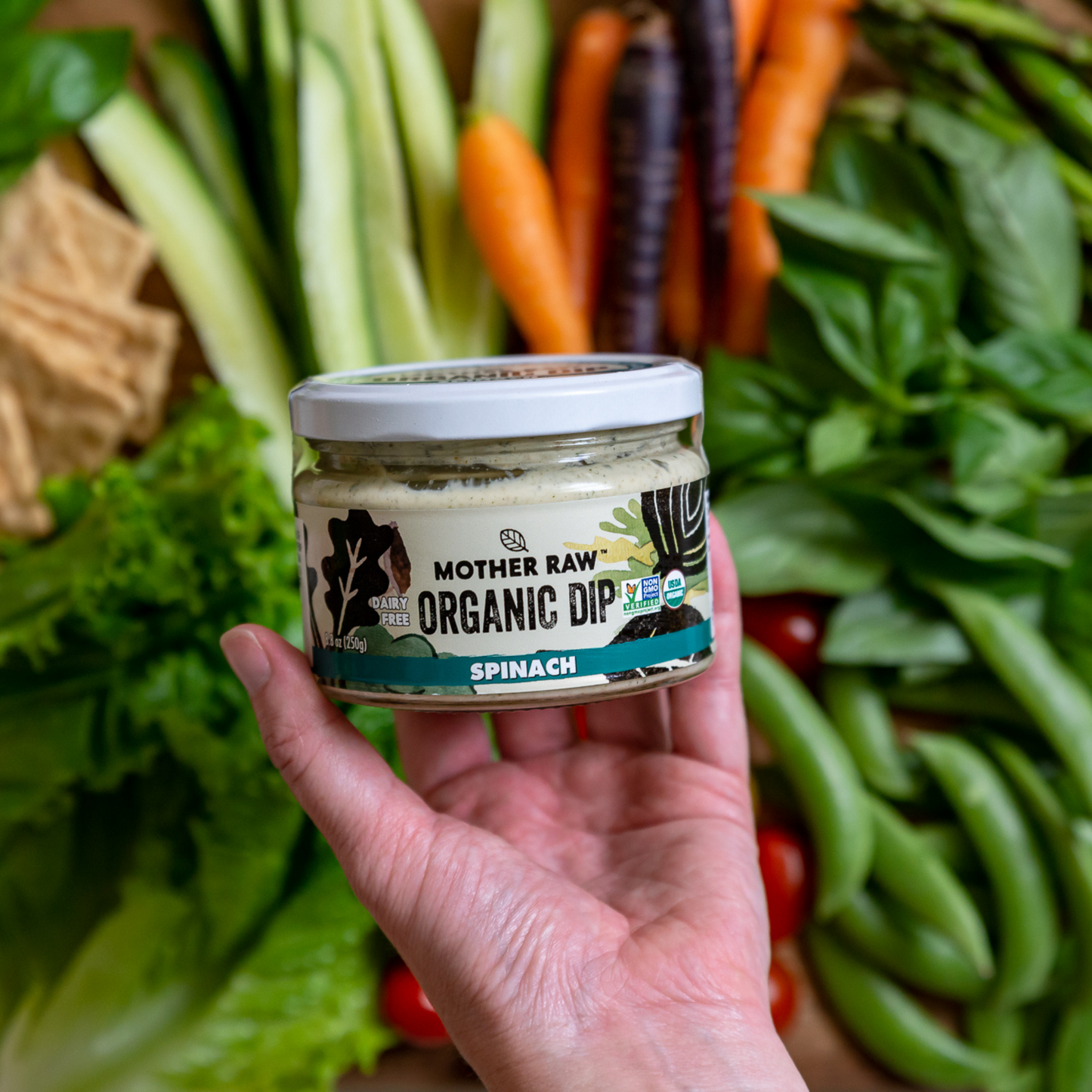 Clean and tasty!
Some of my family have major food allergies and were missing spinach dip so much. This one is really tasty! And the prices are very reasonable.
Okay, are these reviews fake? Just bought and tried the spinach dip and I was disappointed! How can anyone say it tastes delicious?? What a waste of $$$
Absolutely not fake Nikki. We respect all reviews we receive, good and not as good.
These products are the best
What started out as trying just one product we have now tried 6 and will continue to order from this company. This dip is so yummy. Can't wait to try the other flavours
Delicious
Perfect texture for dipping! Lots of flavour and super clean ingredients.