French Onion Dip
Our organic, plant-based French Onion dip is packed with layers of delicious flavour. We generously season it with minced onion, grey sea salt and low-glycemic coconut sugar - and you can thank virgin olive oil for its creaminess. Don't worry about anything artificial here! Go ahead! Put Good on GoodTM. 
Ingredients
Filtered Water, *Virgin Olive Oil, *Unfiltered Apple Cider Vinegar, *Hemp Seeds, *Coconut Sugar, *Minced Onion, *White Chia Seeds, *Roasted Minced Onion, Grey Sea Salt
*Organic
May Contain Sesame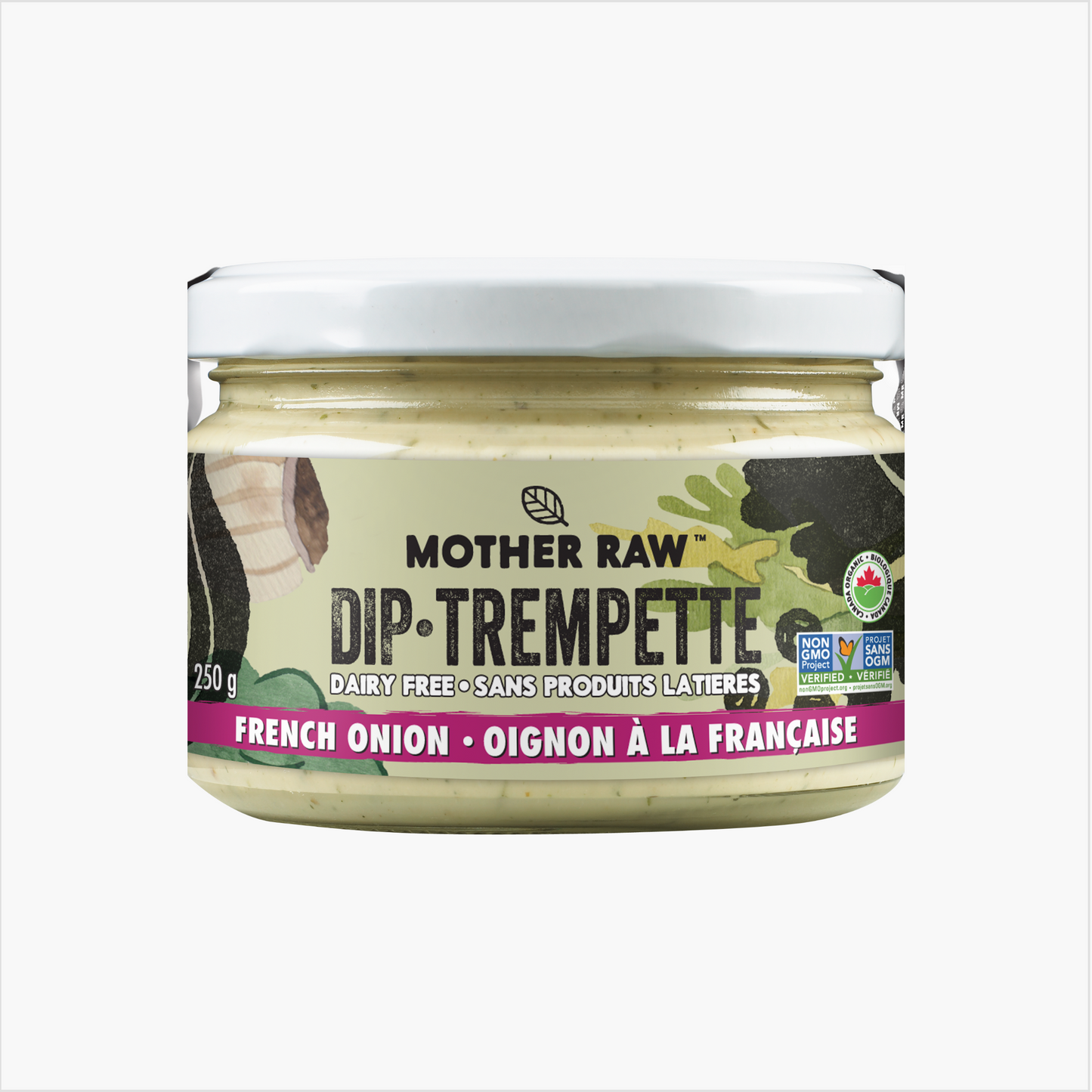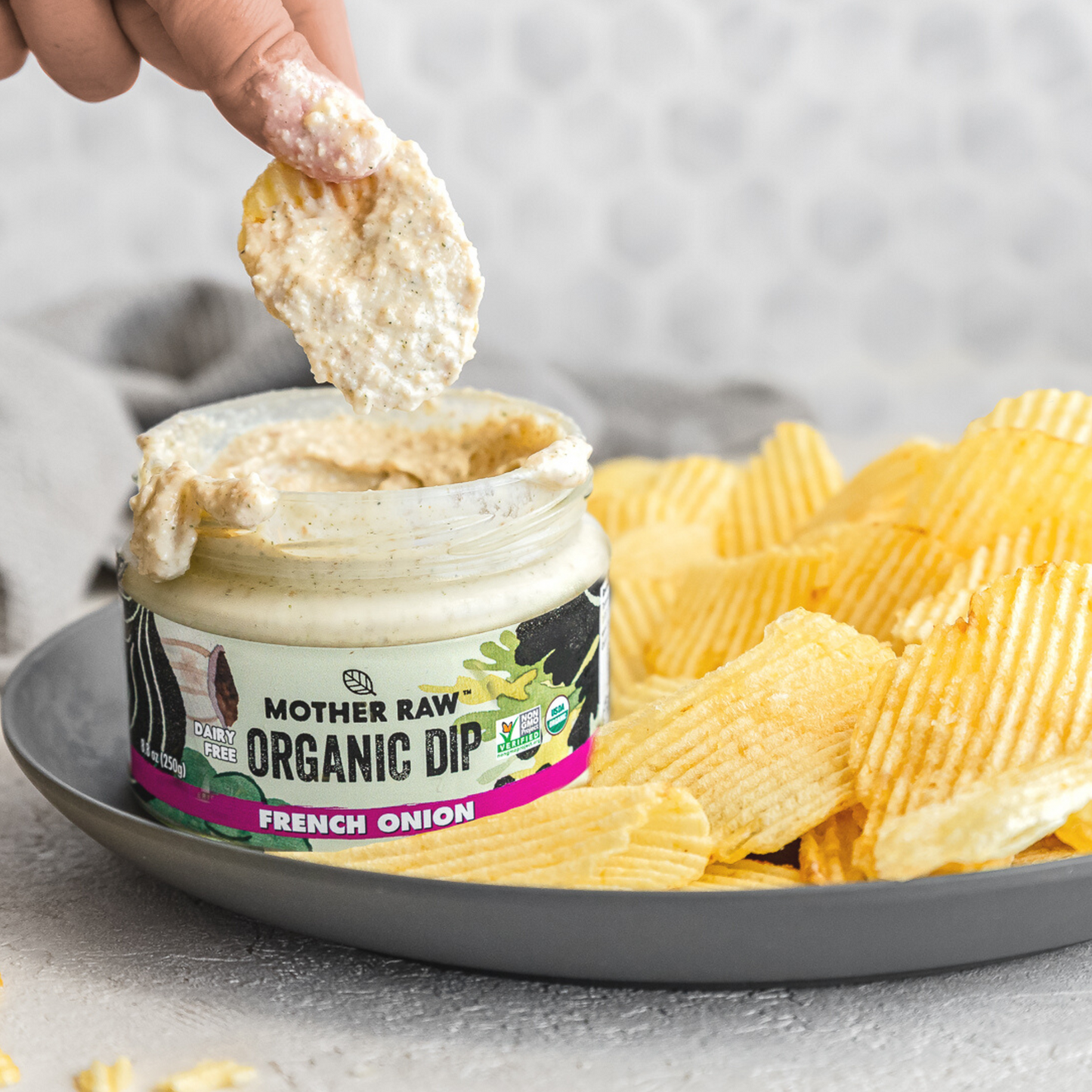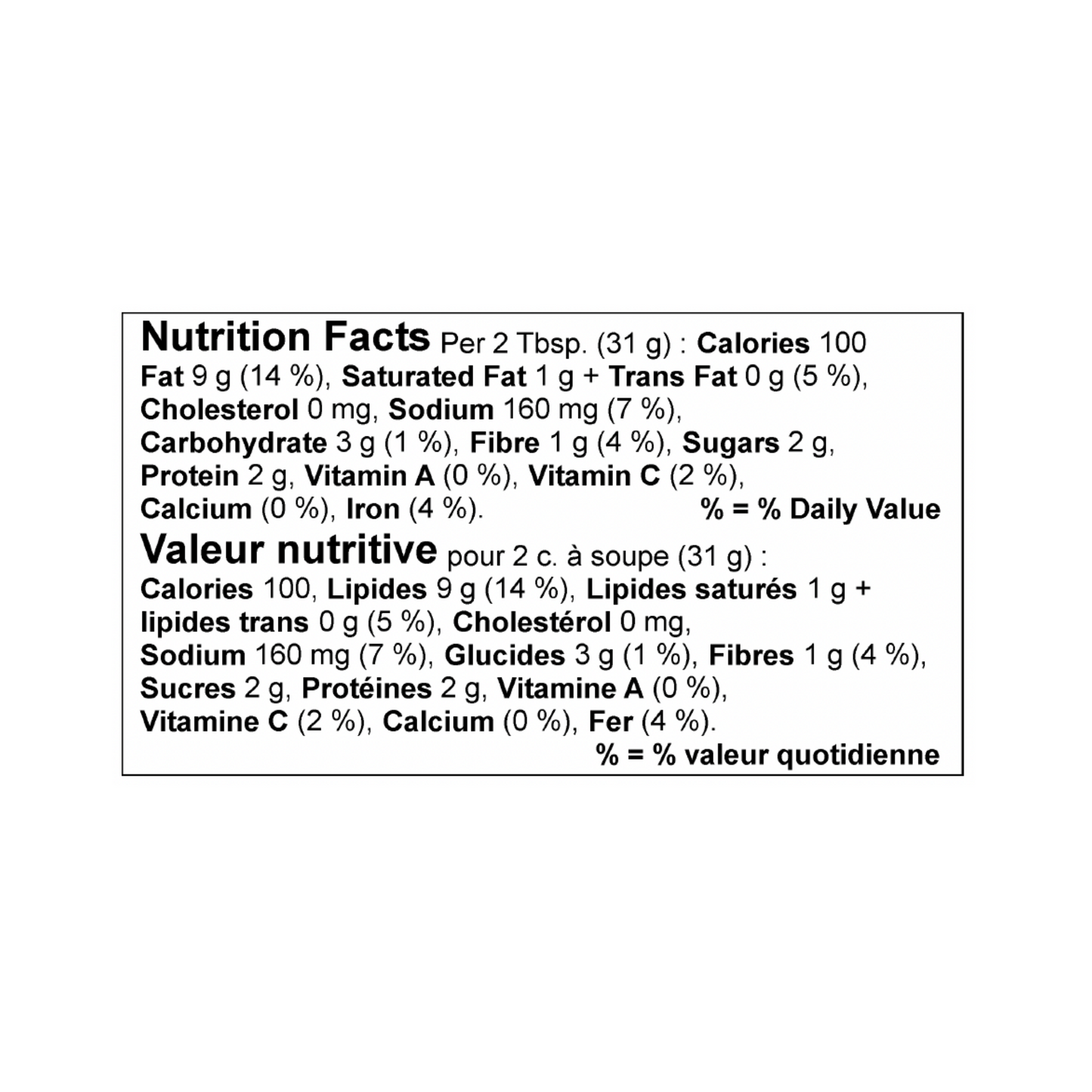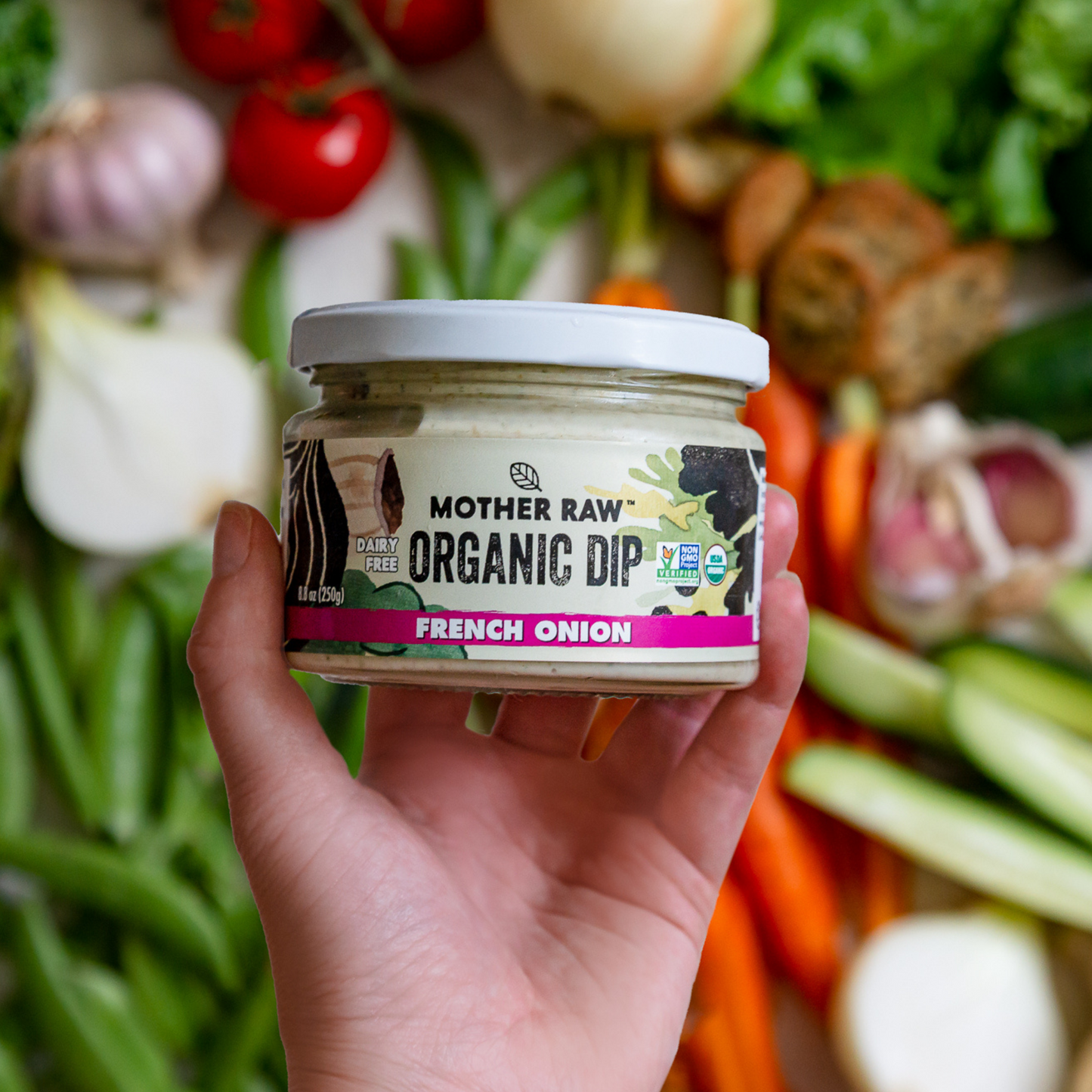 Spectacular!
My favorite dip! Fresh, clean, and YUMMY!
Weird Aftertaste
It tastes great upon first bite, especially with veggies, but it has the most horrible bitter after taste that sits in the back of your throat. I'm not sure if I got a bad batch or something, but man it make it inedible (so unfortunately because as stated its sooo good on first bite!) :(
We will reach out to you directly to get more information and really appreciate you taking the time to provide your insight! We can assure you that every batch we make is rigorously tested for quality, and you'll be hearing from us soon!
I loved this dip, it's great on veggies or for your potato chips. I read some of the negative reviews I can see it may be too intense for some, it's flavor is more intense than regular French onion dip but I ate the jar in 2 days. You'll just have to try it.
Best Onion Dip
I have always been looking for a better onion dip alternative and never could found one that tasted good to me anyways UNTIL now!!!!
Mother Raw Onion Dip is absolutely amazing. I used it with veggies and some veggie chips.
It does have ALITTLE bit of an aftertaste BUT not bad at all. Think it may be the vinegar.
I would suggest to give it a try. Everyone's tastes buds are different.
😝 😝 😝
This was inedible. Doctored it up with hot sauce and sour cream. That helped a little, still left a bitter aftertaste. I'll use it up mixed into meatloaf or something like that. Absolutely would not purchase again. I'd also be leary of any other products by this vendor.